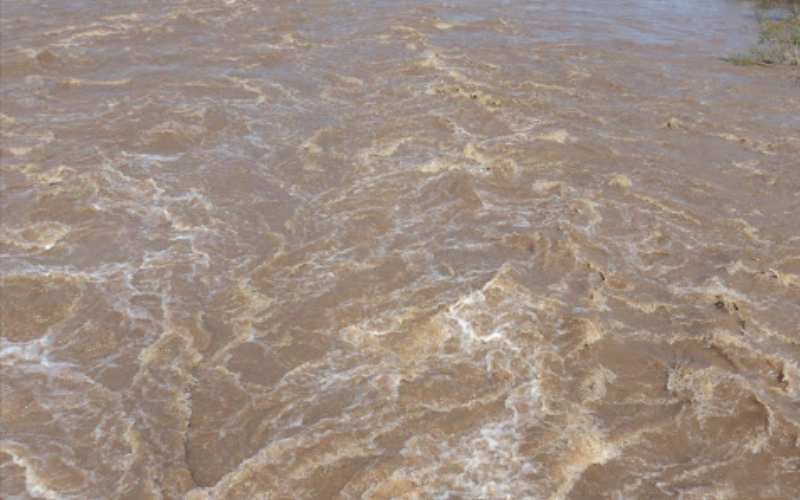 A man, 40, allegedly committed suicide after picking a quarrel with his wife. A neighbour said the electrician killed himself after leaving a drinking joint where he had been entertaining his friends. The man and his wife, who is a teacher, had argued over the sale of five tins of dried maize worth Sh250.
The neighbour said the man spent the money at a chang'aa den. At one point, he is said to have threatened to do something that would shock his family. He reportedly left the drinking den and headed to a bridge along the border of Trans Nzoia and Bungoma counties.
At the bridge, an eyewitness said the man called his wife and siblings to tell them that he had left for heaven. He then took off his sweater and jumped into the swollen River Tapani. Tapani assistant chief Joseph Masinde said they had hired divers to recover the body. [Obare Osinde]
Elsewhere, the Directorate of Public Prosecutions (DPP) is now pressing a murder charge against a Makueni-based policewoman accused of killing a lawyer. Nancy Njeri is accused of killing lawyer Onesmus Masaku in Wote, two weeks ago. 
Also read: Wema Sepetu says she once contemplated suicide
Njeri, who appeared before Machakos High Court deputy registrar Evans Kihago, yesterday failed to take plea yet again after the prosecution collapsed the initial charge of attempted murder to prefer a murder charge against the suspect. Masaku, who was receiving treatment at Kenyatta National Hospital in Nairobi, succumbed to his injuries on Monday.
Also read: Kisumu man commits suicide after failing to pay bank loan
A postmortem was carried out yesterday but the details of the report are yet to be revealed. The lawyer will be laid to rest today in Ngonda village, Kangundo, Machakos County. The High Court ordered that Njeri be remanded at the Machakos Police Station until November 10 when she will plead to murder charge. Before then, the suspect will undergo a mental assessment to determine her suitability to stand murder trial. The policewoman will also undergo a Covid-19 test. [Erastus M Mulwa]