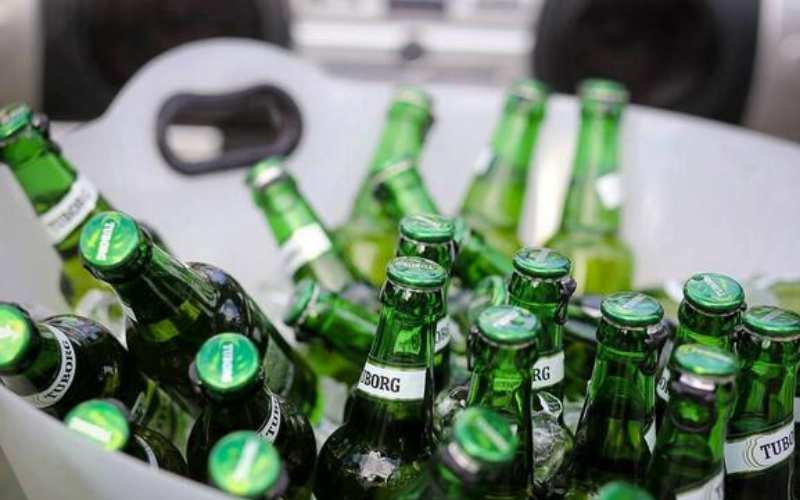 The Kenya Revenue Authority (KRA) has moved to auction several containers of Tuborg beer that were dumped in its bonded warehouse by importers. In what might be a reflection of the tough times for those in the alcoholic drinks industry, the taxman listed King Beverage Ltd - which also has the franchise for distributing Carlsberg beer throughout the East African region-  among the importers that had failed to collect their goods from its customs warehouse.
Although the 10 containers arrived at KRA's warehouse on February 2, it is possible that the adverse effects of Covid-19 contributed to the importer's delay in clearing them from the facility.  King Beverage is owned by Danish Brewing Company East Africa and the beer was shipped into the country by Maersk Bentonville.
"Pursuant to the provisions of section 42 of the East African Community Customs Management Act, 2004, notice is given that unless the under-mentioned goods are entered and removed from the customs warehouse within 30 days from the date of this notice, they will be sold by public auction on November 18, 2020," said Rosemary Mureithi, the chief manager in charge of Inland Container Depots (ICD) in a gazette notice. 
The customs management law stipulates that where goods are not removed from the customs warehouse within 30 days of deposit, then the commissioner shall give notice by publication in the Kenya Gazette that such goods be removed or deemed to have been abandoned for sale by public auction.
King Beverage, once wholly owned by investment firm Centum, is also a franchise holder for a number of both premium and mainstream spirits in the region. Many importers prefer to first put their goods in the customs bonded warehouse for some time as they look for the market for their products.
Also read: How two brothers gave Kenya Tusker beer
Most of the goods that remain uncollected for long, an official at KRA told Weekend Business, belong to traders who were unable to find a market.  After 21 days of staying in the customs bonded warehouse, the goods that have not been entered or removed are moved to the customs warehouse.
It is not clear what led to King Beverage not claiming their goods since by the time it was importing the beer, Kenya had not recorded any case of Covid-19 that led to the closure of pubs, nightclubs and entertainment joints. The pandemic resulted in mass layoffs, which led to a reduction in the amount of beer consumed.
Also read: Beer belly raises risk of prostate cancer
For instance, the volume of alcohol sold by East African Breweries Ltd went down by almost 30 per cent in the second half of its 2019-20 financial calendar.