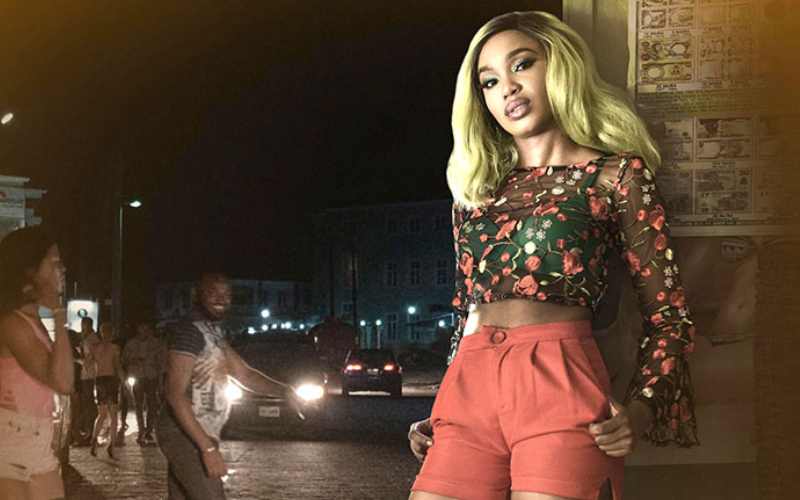 Nigerian Pidgin English has been accepted as a foreign language for the Oscars, one of the most prestigious film industry awards. Kenneth Gyang, a movie director who has credits for 'Oloture', a recent movie released on Netflix shared the news on social media.
According to him, Mo Abudu, a Nollywood top film executive, has been in talks with the international features section of the Oscars on the possibility of entering 'Oloture', which was made in pidgin, through the Nigerian Oscar selection committee (NOSC). "In the final leg of the conversation, she was asked for a letter of justification regarding Nigerian Pidgin as a foreign language," Kenneth explained.
Kenneth further explained that in the final stage of the extensive conversation, Abudu was requested to write a letter of justification which was approved by the Academy. The latest development has since been communicated to the Nigerian Oscars Selection Committee (NOSC), confirming that Nigerian Pidgin has been declared a non-English (Foreign language) recording dialogue in films at Oscars.
"Within a few hours of sending that letter, the International Features team responded to say that pidgin is now a foreign language and have communicated with our NOSC! This is a giant leap for the industry. I am also sharing the letter," he continued. In 2019, NOSC nominated 'Lionheart', a directorial debut movie of Genevieve Nnaji, a Nigerian actress, to represent the country at the 2020 Oscars in Los Angeles. Nnaji also starred in the film alongside popular Nollywood names like Nkem Owoh, Pete Edochie, Onyeka Onwenu, Kanayo O. Kanayo and Nigerian rapper Phyno. It was the first film ever submitted to the Oscars by Nigeria.
However, the movie, which is both in English and Igbo languages, was disqualified and said to have violated a rule that entries in the category must have a "predominantly non-English dialogue track". It was later revealed that the said movie was not vetted by the Academy's International Feature Film Award Executive Committee when the NOSC first picked the film.
Also read: Kabi WaJesus returns car he was gifted by wife
After a recent viewing, the Academy deemed the film to have too much English dialogue and disqualified it from the Best International Feature Film category which was previously known as Best Foreign Language Film. Reacting to the development then, Nnaji had said: "I am the director of Lionheart. This movie represents the way we speak as Nigerians".
"This includes English which acts as a bridge between the 500+ languages spoken in our country; thereby making us one Nigeria. It's no different to how French connects communities in former French colonies. We did not choose who colonized us. As ever, this film and many like it is proudly Nigerian," she tweeted.
Also read: Nick Mutuma comes clean on allegations of sexual assault
News of the film's disqualification have also drawn the ire of many on Twitter including American filmmaker Ava DuVernay. "You disqualified Nigeria's first-ever submission for Best International Feature because it's in English. But English is the official language of Nigeria," she tweeted at the Academy. Are you barring this country from ever competing for an Oscar in its official language?"