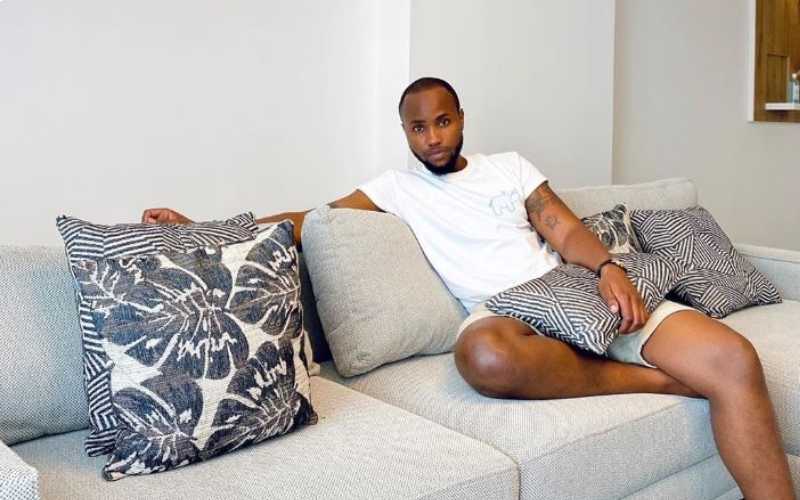 Popular Kenyan actor Nick Mutuma on Monday, October 19, 2020, took to social media to clear his name over sexual assault claims brought up against him. Pouring out his heart in a lengthy letter shared on his official twitter page, Mutuma admitted to being accused of sexual assault back in 2017 to which he cleared his name and moved on only for the matter to resurface in 2020.
In the letter, the father of one explained that since the resurfacing of the sexual assault allegations, his personal and professional life have been greatly affected. "The allegations that came up against me in 2017 that have resurfaced have really taken a toll on me. They have really affected my family and sadly they have and continue to affect the people in my personal and professional life.
"I know I'm not perfect, but I'm not the person these people tried to portray me as. Every day, I work towards being a better person; but it is so hard to do that when people are constantly being pulled back by people that are convinced that you are a monster," he began by saying.
Nick went on to explain that when the matter first arose he chose to remain silent for fear of being misinterpreted. "Yes, I did not want to speak and have my words twisted and misrepresented. It is unfortunate that despite this I have been put on trial in the court of public opinion, prosecuted and ruled guilty by persons with malicious intentions," he continued.
Touching on his career, the talented actor expressed his disappointment over the timing of the allegations stating that the move to revive his past was malicious attempt to discredit his hard-earned work. "I hate the fact that this has gotten in the way of something I have built for a decade, yet despite all of this, I have still kept my head down and worked towards my goals; and they're finally now within reach. These same people are still trying to portray me as the villain in their stories. They have been trying to discredit all my hard work and they have done their best to see that my dreams never come true," he added.
Also read: Kenya's Sincerely Daisy now on Netflix
All this came about after news broke out that Nick Mutuma's film Sincerely Daisy will be featured on Netflix. A twitter user by the name Wanjiku Clara tweeted to Netflix informing them of the sexual assault allegations in an attempt to discredit the film under the hashtag #BoycottNickMutuma.
"So @netflix @NetflixFilm do y'all know an actor from Sincerely Daisy has been accused by multiple women of sexual assault?" tweeted Wanjiku Clara. The lady tied to the alleged assault identified as Mwangi Rachel come out not too long after to explain that the matter had already been resolved.
Also read: Nick Mutuma's heartthrob
"This is something I thought I had put behind me. This has been a very private & personal issue for my family and I that I feel I must now speak up on. In 2016, there was an incident between @nickmutuma and I that my partner @KoomeGitobu posted on social media in November 2017," read part of her post.