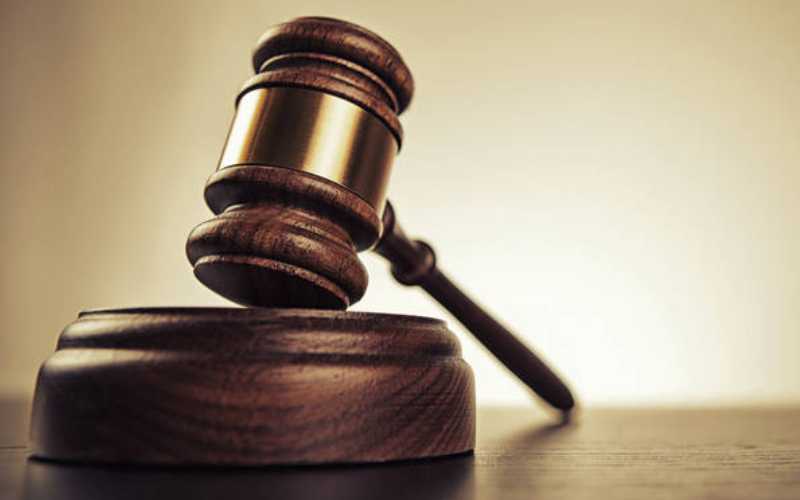 A magistrate has been ordered to pay Sh42,950 to a lawyer she said was her husband after she failed to demonstrate they owned a joint matrimonial property. The order was made after Diana Milimu, a resident magistrate at Eldoret Law Courts, opted to withdraw a suit she had filed against lawyer Edwin Wawire before the suit went to full hearing.
In her suit papers, Milimu had sworn that she was married to Wawire and established a matrimonial home on a prime estate in the outskirts of Kakamega town. In support of her petition, she filed a birth certificate of a baby girl she said was born to them in their union.
She further produced a dowry agreement dated August 18, 2012 indicating that Wawire had paid Sh50,000 and six cows as part of the dowry, documents the lawyer dismissed saying they were forged since he had not appended his signature. However, Milimu submitted that the lawyer had, without her consent, sold the said parcel of land measuring 0.21 hectares together with the house to one Prisila Nyarangi Musota.
She maintained that transfer of ownership was facilitated by the Lands Office in Kakamega and sought to have the court declare the said transaction illegal and fraudulent. Milimu further wanted the original title deed reinstated, insisting that she had actively participated in construction of the palatial bungalow valued at over Sh15 million.
The magistrate sought a permanent injunction restraining Nyarangi from trespassing into, interfering or making any further developments on the land during pendency of the matter in court. In his defence, Wawire, an advocate of the High Court dismissed allegations that he had married the magistrate, saying theirs was a casual friendship, which dated back to 2012.
Also read: Married dad who wears skirts, heels
The Kakamega-based lawyer submitted that he constructed the house when the petitioner was still a Second Year law student at Moi University and had no capacity to offer any financial assistance. Wawire insisted that he was not consulted in acquisition of the birth certificate, adding that he did not consent to his name being entered as father of the child.
When the matter came up for hearing, the magistrate sought for two adjournments before asking the court to be granted leave to withdraw the petition in its entirety. Wawire sought to have the petitioner compelled to pay for costs of the suit, saying he had incurred lots of money to defend the suit and file the responses.
Also read: Widow of Mau Mau fighter lives in slum
Kakamega Chief Magistrate Bildad Ochieng' noted that the lawyer was entitled to costs for the unprosecuted suit. "I have carefully considered each of the items alongside the plaintiffs' submissions. Having made considerations and adjustments as shown in the bill of costs, I hereby tax the bill at Sh42,950," said Ochieng'.
The petitioner was granted 30 days to file an appeal at the High Court if dissatisfied with the orders.