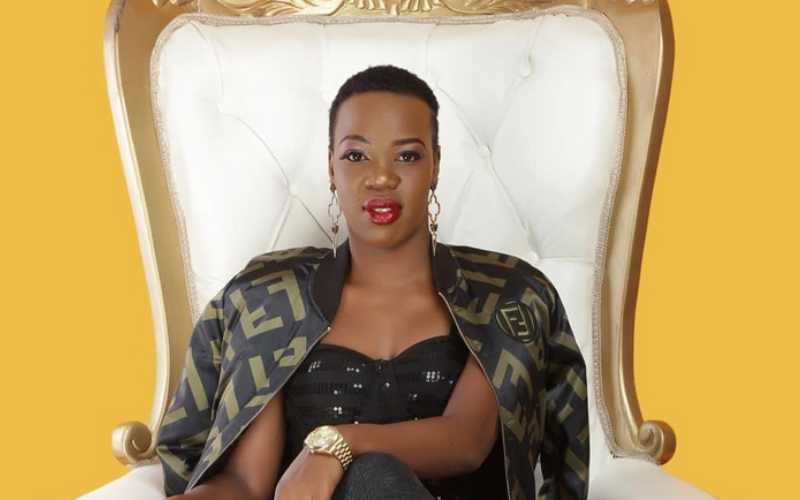 Kenyan gospel singer Ruth Matete has shared a special message on how people stood by her during her time of need. Through a post on her social media pages, the mother to be said that she has come to the realization that many people wish her well.
The singer revealed that she has not lacked anything in the last few months and went on to give some encouragement. She mentioned friends and strangers who have stood by her through tough times saying they have ensured she has not lacked.
"Truth is, when I look back, I realize that I had and still have more people who are for me than those who are against me. People, both those I know and strangers have stood with me. My unborn child and I have not gone a day without food or shelter. It's just that the enemy will always want us to focus on the bad by magnifying it. But in real sense, the good always outweighs the bad," she wrote.
Ruth also showed love for a lady pastor identified as Mercy Macharia for being there for her through thick and thin. She narrated how Pastor Macharia held her and listened to her no matter what time it was.
"I had this woman of God who really stood with me. I'll be honest, I didn't expect it. But wueh! She was there. I loved how she would blatantly tell me the truth sometimes. I would call her anytime and she would answer. Pray with me… some days she would just listen while I lamented. Listen, sometimes when one is hurting, you don't need to say anything. Just listen…that's all they could be needing at that time. @pstmercymacharia of Harvest Family Church, God bless you for me," she continued.
The former Tusker Project Fame winner narrated that for her case, she expected God to help her through specific people, but she did not know that God had other plans, and in the end, she received more help than she needed. Adding that not receiving help from people she expected to come through for her, got her angry, and frustrated.
Also read: Davido accused of assaulting bouncer
"I expected God to come through for me through some specific people. But God had other plans. In the end I got more help than I even needed…but because I was fixated on who should help me, I ended up being angry, bitter and frustrated when they didn't…yet, I received help in the end," she narrated.
Matete had previously deactivated all her social media accounts following the tragic death of her husband, John Apewajoye, in a fire accident at their home in April.Her husband's death sparked off a prolonged controversy, with Matete only being allowed to bury her husband after three months.
Also read: How pipeline gang is using a gay dating site to lure men
Matete and the late Apewajoye got married in November 2019 in a ceremony that was only attended by close friends and family members.