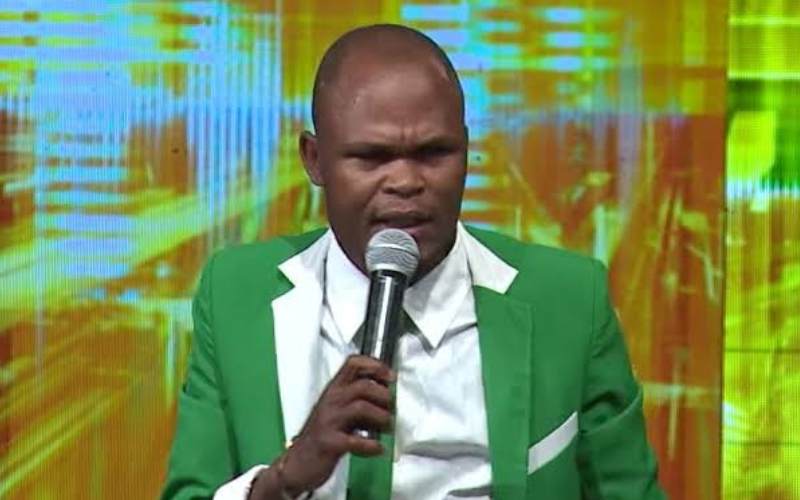 The comedy fraternity intends to raise over Sh700,000 to facilitate the burial of former Churchill Show comedian Ben Maurice Onyango aka Othuol Othuol. Ken Waudo, the chairman of Comedians in Kenya Society, noted that plans for a fundraiser were underway and friends and family have been meeting at Othuol's Kitengela home.
"Comedians, family and friends met at his Kitengela home as well as at a Hotel in Nairobi for planning as well as condole each other for the late Othuol Othuol memories. There will be a fundraiser which will be announced to help offset funeral arrangements costs," read the statement in part.
Prior to his demise, Othuol disclosed that he was also battling tuberculosis. The talented and popular feature on Churchill Show explained that he was diagnosed after he suddenly fell ill and was rushed to hospital by his wife and friends; 2mbili, Karis and Eddie Butita.
"I told my friend 2mbili about how I was feeling and together with my wife, Karis and Butita, they took me to the hospital where I was diagnosed with TB," he said. "After diagnosis, the journey started. I took medicine for about six to seven months and I finished in October, I was tested and they found out I was healed. So, right now I am fine but I am weak I cannot stand for long or walk for a long distance, I cannot perform for the live audience for now."
Opening up about the overwhelming support he received after reports of his failing health surfaced, Othuol revealed that Laugh industry CEO, Daniel 'Churchill' Ndambuki, footed his medical bills and thanked his fans and friends who reached out with donations. "Some fans used to send me money on Mpesa, some would even say they had sent the money for my lunch. Churchill took me to the hospital, and I also appreciate the Laugh Industry, they paid the hospital bills. Churchill, may God bless you abundantly," said Othuol.
Also read: Othuol opens up on battle with TB
Othuol died on Sunday, October 11, 2020, after a long, courageous struggle with a brain tumour and battle with ill health.