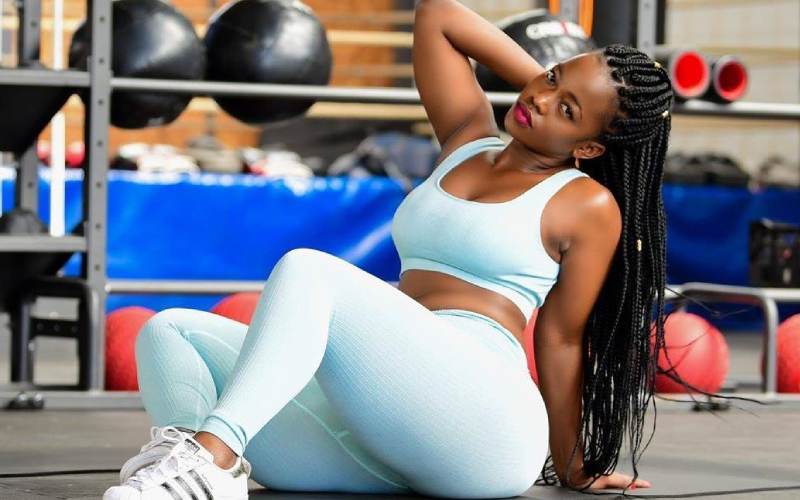 Corazon Kwamboka has come out to reveal that she had been struggling with postnatal distress. According to online definition, Postpartum depression (PPD), also called postnatal depression, is a type of mood disorder associated with childbirth, which can affect both sexes. Symptoms may include extreme sadness, low energy, anxiety, crying episodes, irritability, and changes in sleeping or eating patterns.
This was exactly what the mother of one narrated across her social media platforms. Corazon revealed that she sometimes found herself crying for no reason, banging doors and throwing herself to the floor.
"Every small thing would trigger me to go nuts. Like if the food did not have enough salt. I had such a hard time. Frankie tried, I mean, he really tried to make it easier, but I was just pushing him away," she said.
She recounted a day she started driving in the middle of the night with her baby strapped on the seat. That's when she realised she was endangering herself and her baby.
"I had been embarrassed to ask for help, embarrassed to admit that I was having a hard time, it took a huge toll on me, trying to deal with it alone," she wrote.
The new mum added that she wanted to share her struggles with her followers on the World Mental Health Day as she stated that no one told her being a mother wasn't going to be as easy as it seems.
"World Mental Health Day. Before this day is over, I would like to share a short story. I had my baby in August, no one tells you how hard it's going to be, it was the best moment in my life but it was also the toughest moments for me," she narrated.
The socialite encouraged mums having difficulty adjusting to motherhood that it's okay to be stressed, but very important to seek help.
Also read: Corazon leaves tongues wagging with new look
"I had been embarrassed to ask for help, embarrassed to admit that I was having a hard time, it took a huge toll on me trying to deal with it alone. I guess what I'm trying to say is it's okay to be stressed or to have blues. Surround yourself with people who love and support you and don't push them away," she confessed.
Corazon and fitness enthusiast Frankie Just GymIt welcomed their first child together in August this year. Shortly after announcing their pregnancy, Kwamboka came out to disclose that endometriosis had dimmed her hopes of ever becoming pregnant.
Also read: Corazon speaks on pushing Frankie away
"If someone told me January last year that I'd be feeling you kick deep in my belly at the sound of your father's voice, I'd most definitely think they were deranged! Endometriosis had crippled my dreams of birthing a child. But here we are. A pleasant and welcomed surprise. I can't wait to meet you. Hold you and teach you EVERYTHING I know," she wrote.