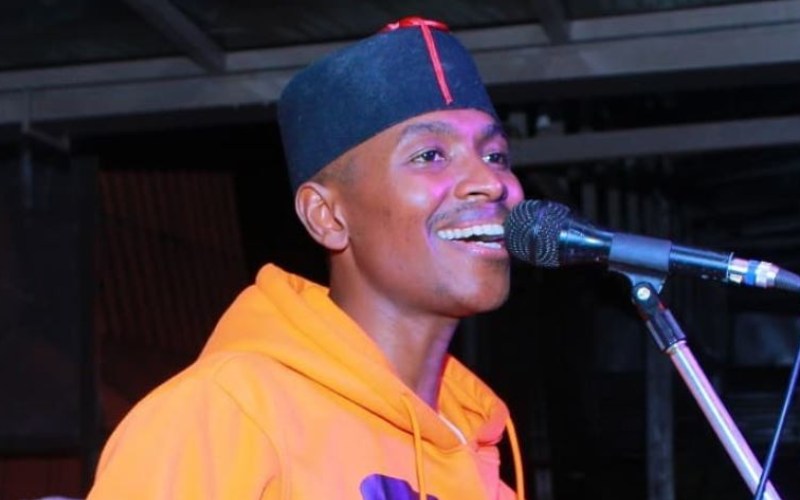 Ahead of his big performance at The Fuse – Kiambu Road - tomorrow, October 11, Mugithi sensation Samidoh has reiterated that musicians can live a good life devoid of promiscuity.
The star insisted that it is indefensible for artistes to claim that the temptations that come with life on the fast lane compromise their morality. This comes only a week after the singer became a trending topic after a blog insinuated that he was responsible for Karen Nyamu's pregnancy.
Samidoh and the former Nairobi Woman Rep hopeful - who was hosted to a baby shower last Saturday – have since distanced themselves from the allegations.
"I am a faithful man. Like I said before I have a wife whom I love and with whom I have chosen to live the rest of my life. I have no space for another," Samidoh said as he advised musicians to guard their morals if they want to go far in their music careers.
"I love my fans very much as they are the ones who have gotten me this far and come tomorrow, I will be giving them my best in this first comeback show at the Fuse. Everyone had missed live performances due to Covid 19 and I believe they (fans) are all thirsty for this performance. Expect the best of Samidoh," he noted.
Born Muchoki Ndirangu, Samidoh is not your everyday artiste. During the day, he is a police officer and by night, he keeps you on your feet belting out Gikuyu tunes. He is without a doubt the reigning new-age Mugithi king if the electrifying performances he gives are anything to go by.  The humble musician started out as a backup singer for Kamande wa Kioi in 2009 but a few years down the line he ventured fully as a solo artist with his debut  song Ndiri mutwe mwega (I Don't Have a Straight Mind), which has so far garnered over 2.6 million views on YouTube.
Since then, he has released several other songs. Some of his popular songs include, Ihoya Ria Samidoh, Kairitu Gakwa, Niwe Ndarathimiirwo, Tuhii Twitu, Riari Itheru,  Wendo Maguta,  Wendo Na Urimu, Niwathire Naihenya, Wendo Wi Cama ft. Joyce Wa Mama, Murata Wa Ngai, Vijana Tutokelezee ft. Katempa and  Kanua Njohi Ini.