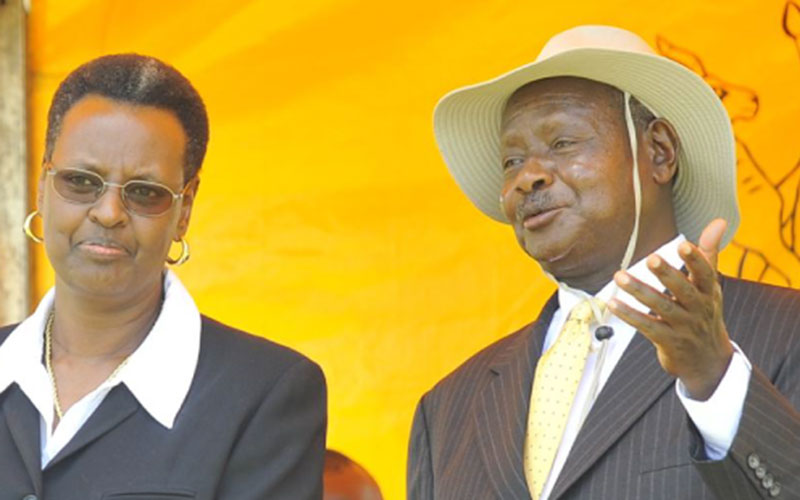 Ugandan President Yoweri Museveni congratulated First Lady Janet Museveni for the recent success of athlete Joshua Cheptegei who's broken three world records in 2020. Speaking on October 8 during the national prayer breakfast, President Museveni lauded his wife who doubles as the Education and Sports Minister for playing a part in the success though co-operation and prayers. According to the 76- year-old, Uganda has achieved success in sports since his wife took over the sports docket in 2016.
READ ALSO: Museveni look-alike lights up social media with dance
"Ever since Mama went to that ministry…. I think she took there two or three things; collegiality, prayers. I always see her calling her group and they meet somewhere. I think she'll even bring me Coronavirus. I want to bear witness that what she took there was collegiality," he said.
Cheptegei enterd the record book after smashing the long-standing 10,000 metre world record previously held by legendary Ethiopian runner Kenenisa Bekele. Cheptegei slashed six seconds off Bekele's record by posting a time of 26:11.0 on October 7 in Valencia, Spain.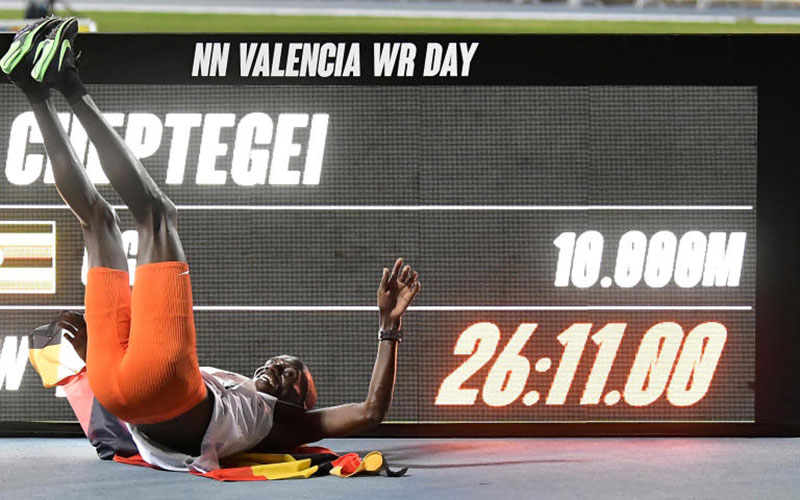 READ ALSO: Obesity is a sign of corruption – President Yoweri Museveni
"This (World Record) only lays a foundation (of greatness). We live in a difficult situation now with COVID, but this event can still give us joy and still give us hope for tomorrow, knowing that we need to take precautions to defeat the virus," he said afterwards.
At 24-years-old, Cheptegei has broken four world records in under a year with the most recent being in the 5000 metre race at the Monaco Diamond League meet in August. He broke the 10km road best in December and the 5km road record in February.