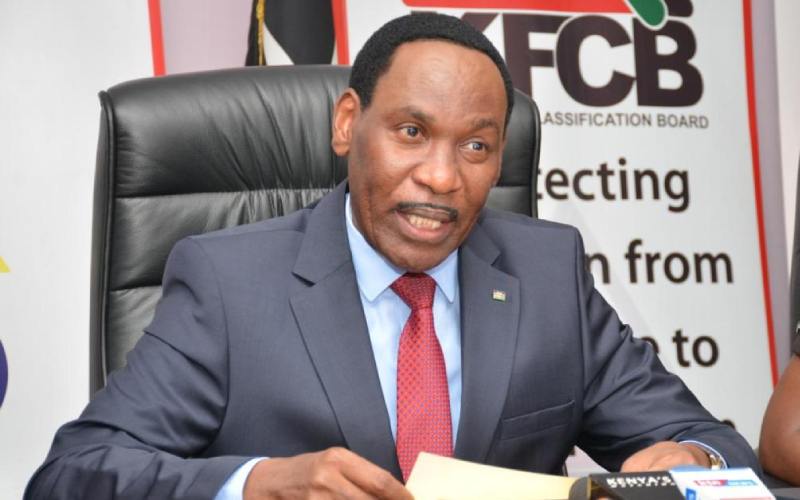 KFCB CEO Ezekiel Mutua on Tuesday urged netizens to focus on making money first as opposed to looking for friends. Through a tweet, Mutua noted that friends will always follow money so it is prudent to make a fortune first.
"Make money first, not friends. Friends will follow the money," he tweeted. Further adding that nowadays people look at how they will benefit from friendship. "These days people go for value, as "what's there for me."! Money answereth all things!" he wrote.
The tweet generated an interesting conversation with some saying finding genuine friendship in the current age is quite a task. "Those are not friends Sir, those are opportunists," tweeted a netizen. "What a wrong notion! You may be filthy rich but have no character to make or keep friends! Social lines are not determined by the so-called poverty line! The world is made of billions of poor great friends!" opined another.
Also read: Julie Gichuru heaps praise on her teacher
The coronavirus pandemic made many reassess their friendships and although some realized they had genuine friends, others learnt that they were surrounded by people who were with them for the benefits. Genuine friendship should be unconditional and should be about coming through during times of need. This, however, does not mean that you should depend on your friends to pay your rent. As an adult, you ought to settle your own bills without expecting help from those around you. Personal responsibility is key.
In the past couple of months, many have lost their jobs and have had to resort to alternative ways of getting income. Be it selling vegetables, shoes, eggs, handbags, etc. Most of them used social media to market their products and their friends and followers were potential clients.
One such entrepreneur shared with me her story and how her friends snubbed her products, although they were willing to buy her drinks once the pandemic was over. "Most of my friends have never supported my hustle but they are quick to invite me out for drinks and nyama choma. At this point in my life I think I really need to change my circle," she said.
Also read: Kenyan celebrities who are ambassadors for alcoholic drinks
At the end of the day, limiting expectations is somewhat safe as depending on your friends to keep your business afloat might not be the wisest plan.