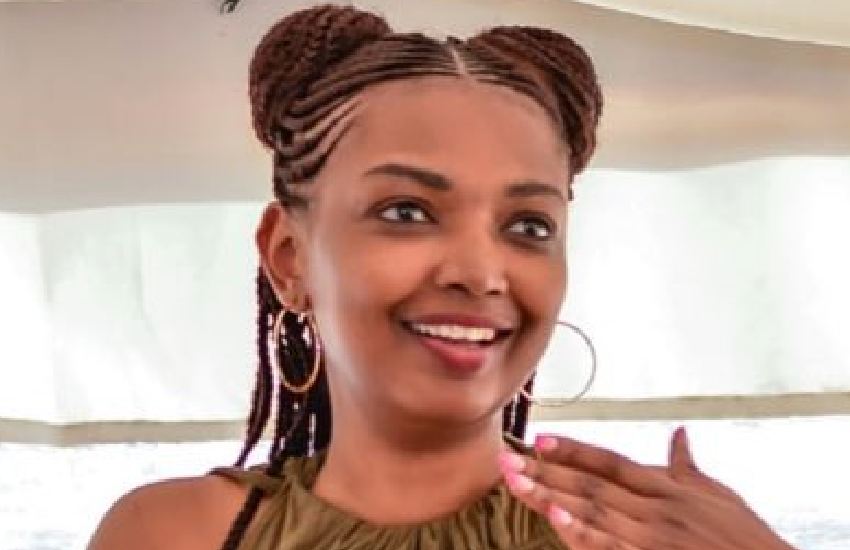 2017 Nairobi County Woman Representative hopeful Karen Nyamu is excited about her new development – pregnancy.
Speaking during a private event she attended in Nairobi last week, the lawyer, fondly referred to as 'Bae wa Nai' in political circles, told Standard Entertainment & Lifestyle that she was happy about the pregnancy as she revealed that she is in her final trimester.
Read Also: Day 'Bae wa Nai' stopped press, literally, to powder her nose!
"I am slightly just above eight months. Sometimes I get nervous. I am still active in my duties though," Karen, who serves in an executive position at the County Government of Nairobi told SE&L. "I am in my final trimester, slightly over eight months. I already have the name of the baby and can't wait for it to be here," she excitedly said during the exclusive interview.
Adding: "I already know the sex of the baby but I am not telling you that now. Now, I won't reveal that as yet, not to the public. Those who are close to me do know. It has been a peaceful time and I have not had any complications with it. I like remaining surrounded by people as sometimes I get real nervous when I am alone. I like sitting and laughing with crowds as it calms me down. I might not be so active when it comes to social and political life but I will be back soon."
The youthful politician who captured the attention of many city residents with dazzling 'cool campaign billboards' as she contested for the seat on a Jubilee ticket has remained in the limelight ever since and is believed to be eying new heights of power. During the reshuffle of his government in January 2020, Nairobi Governor Mike Sonko announced that Karen would take over the Agriculture docket.
Read Also: Two women Mike Sonko has settled on to be his deputy
The move elicited sharp reactions on social media.