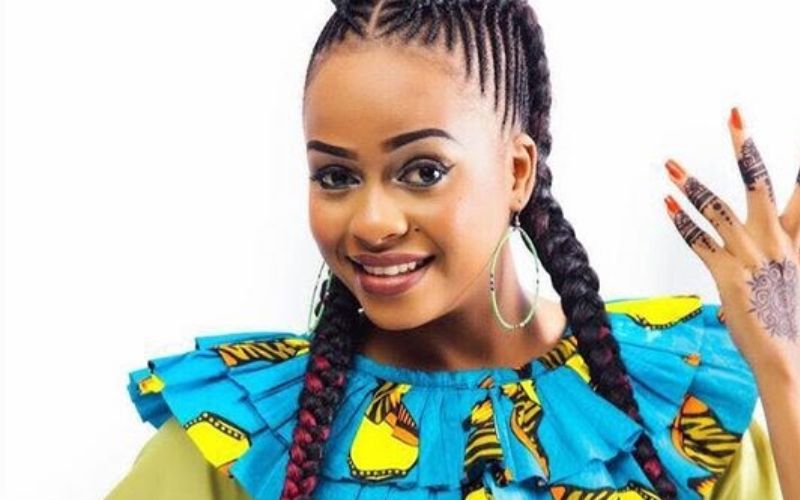 Tanzanian singer and songwriter Faustina Charles Mfinaga popularly known as Nandy has left a section of her fans speculating on her current relationship status. This is after she shared a 'Black Rose' with a caption saying that she is heartbroken. It is understood that black roses are generally related to break ups from relationships or the loss of a loved one.
This comes barely a year after Bongo Hip Hop artist William Lyimo alias Billnass announced that he and singer Nandy were in a relationship for a number of years before parting. The two artists managed to keep their romance from the public.
In an interview, Billnass opened up on dating Nandy after they released a song together dubbed Bugana.
"Nandy and I broke up in 2017, actually a few months earlier, it's just that we never made it official until the end of 2017. There were so many reasons why we couldn't continue dating, one being that I was still in school and was trying to you know…. finish and all that. At the same time, she had just entered a music competition that really needed her attention, so yeah just that and many other things I can't really say in detail," he said.
Also read: Timmy Tdat flaunts the mansion he is building
However, Billnass proposed to Nandy this year in April. In a video, he surprised Nandy who was performing during a live show on Tanzania's TVE.
"We've been together kwa kipindi kirefu sana tumepitia vitu vingi vizuri na vibaya. Najua upande wako mbaya, najua upande wako mzuri but nimechagua pande zote mbili nakupena sana na ninatamani dunia nzima ijue so leo itakuwa siku nzuri sana kupropose. I love you," said Billnass before putting the ring on her finger.
Initially, Nandy was set to marry the late Media mogul Ruge Mutahaba before his sudden death. The relationship was kept in secret and not so many people knew she was dating the media boss.
The 'Ninogeshe' hitmaker revealed that they had their wedding all planned and set for March 2019 and even dreamt of a future together before he was taken ill and later reported dead. She also narrated that as a couple they were both hopeful about the future and they even dreamt of having twins after getting married.
Despite their relationship being low key, Nandy says that they had both introduced each other to their families. She, however, did not share whether she was already engaged.
Also read: Why Governor Nyong'o has banned feasting at funerals