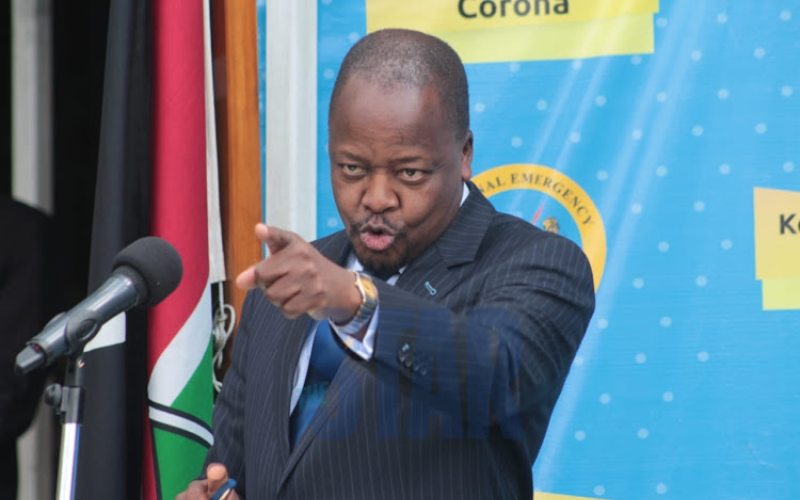 Kenya recorded 184 new coronavirus cases on Thursday from 4700 samples tested. Through a statement to newsrooms, the Ministry of Health also announced 115 new recoveries. Unfortunately, seven more lives were lost, taking the number of fatalities to 718.
This comes just days after President Uhuru Kenyatta announced the reopening of bars and increased the number of attendees in weddings and funerals.
During his address, President Uhuru Kenyatta stated that victory is in sight but warned against a careless approach. Speaking during the National Covid-19 conference, the Head of State noted that "the greatest danger is always at that moment of victory".
Also read: Vocabularies that Kenyans should not forget
"Experience has taught us that we are most vulnerable and fragile at the moment where we think we have won. I am not saying this to belittle the achievements that we have made… If we have won one battle against COVID-19, we have not yet won the war. The possibility of a second wave of this pandemic is, real as we have seen in other countries.
"As an affirmation that the enemy is still within our borders we continue to record new infections every day even as we speak. In that regard, to forestall what is happening elsewhere, we must continue adhering to the protocols issued by the Ministry of Health," said President Kenyatta.
On Monday, AMREF Health Africa Group CEO Dr Githinji Gitahi on Monday stated that the reopening of bars and other entertainment joints might result in higher transmission rates of Covid-19. Speaking during a television interview, Dr Gitahi added that he is not fully convinced that the curve has flattened.
"The night presents opportunities that increase the risk of transmission…I'm not convinced that the curve has flattened. I'm convinced that the urban curve has flattened, the rural curve is yet to be seen. The one trend that Kenyans haven't noticed is that as our confirmed cases are reducing, mortality numbers are not reducing… our case fatality rate in the last 14 days is 3%," he remarked.
Also read: Uhuru told to practice physical distancing
On the opening of schools, Dr Gitahi said the most important thing at the moment was the manner in which schools will be reopened and not when.