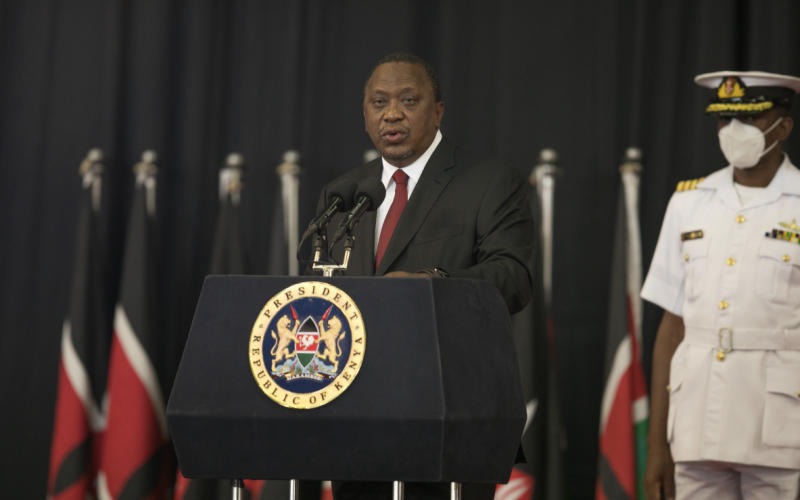 President Uhuru Kenyatta's latest Covid-19 briefing update has shed some light on the entertainment industry. This is after the head of state allowed bars to resume operations as part of measures to re-open the economy that slowed since March when the first COVID-19 case was detected in the country.
"The prohibition against the operation of bars and the prohibition against the sale of alcoholic drinks and beverages by ordinary restaurants and eateries shall stand vacated with effect from 29th September, 2020," announced the President.
This move will pave way for entertainers and bar owners to earn their daily bread as Kenyans can flock the facilities that had been closed for six months. The President, however, said the facilities will be closing at 10 pm, one hour before the dusk to dawn curfew begins.
Also read: WHO casts doubt on flattening curve claim
"The closing time for all bars, restaurants and eateries shall be 10pm every day with effect from 29th September, 2020 and their operations shall be with strict adherence to all applicable guidelines and protocols issued by the Ministry of Health," he added.
The sector employs thousands of Kenyans across the country who are now expected to resume work starting today under strict adherence of COVID-19 protocols that include social distancing.
"Mnaweza kukunywa pombe, sawa? (You can now go and drink alcohol)," President Kenyatta said at the end of a COVID-19 National Conference at the Kenyatta International Convention Centre in Nairobi.
The new guidelines will also see church gatherings hold up to a third of their normal capacity whereas the number of people attending ceremonies such as funerals and weddings has been reviewed upwards from 100 people to 200.
"The permitted maximum number of persons attending funerals and weddings is reviewed upwards from one hundred (100) to two hundred (200); but with strict adherence to all applicable guidelines and protocols issued by the Ministry of Health," he said.
This touched on event organizers who have been out in the cold after social gatherings were completely banned in a bid to keep the virus at a bay. The President said the decision to ease the containment measures was a result of a remarkable improvement in the country's infection rate of 4.4 per cent.
Also read: Bar owners cry out to Uhuru
The World Health Organisation (WHO) recommends that for a country to re-open, it should have a sustained infection rate of five percent for two weeks. Kenya has been recording less than 200 cases on average since August, down from the initial high of over 500 cases daily.
During his address, President Kenyatta expressed optimism that the fight against the virus had borne fruits but warned against laxity saying: "Experience has taught us that we are most vulnerable & fragile at the moment we think we have won…if we have won one battle against COVID-19 we have not yet won the war, the possibility of a second wave of this pandemic is real as we have seen in other countries" he warned Kenyans.