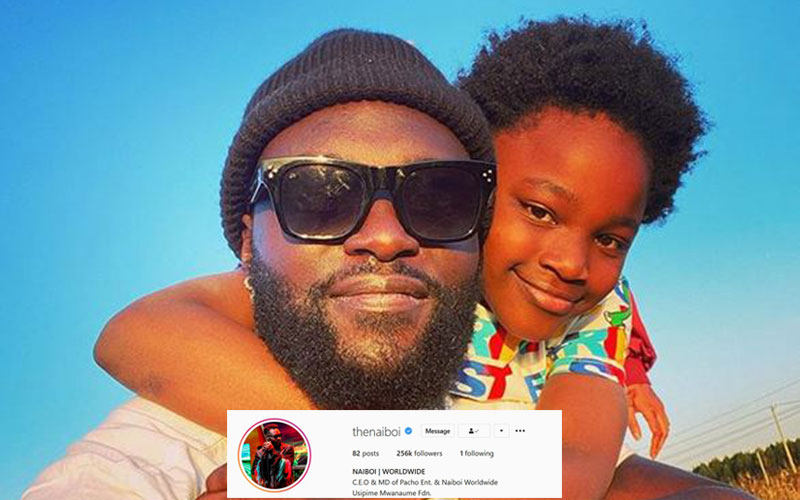 Michael Kennedy Claver alias Naiboi has explained why he unfollowed everyone except his son on social media.  Speaking in a YouTube interview with Emos Njoroge Naiboi said that he resorted to unfollowing everyone on Instagram after realizing that he was getting frustrated from seeing how other celebrities lived their lives.
"There was a time last year, I think before I released my song 2-in-1, I was so addicted to my phone. When I wake up in the morning I'm on Instagram trying to keep up with everything. Checking what Diamond has done or what Davido has done or even Wizkid. It became a habit that when I wake I automatically go to my phone. It was depressing seeing another musician release a song, especially when planning to release a song and maybe the director or producer is delaying me.  It gets to a point where frustration now becomes a norm in your life, I don't know if that's even right but that's how it was," he said.
READ ALSO: Maringo? Five Kenyan celebrities accused of being snobs
Fed up, Naiboi reached out to his music counterpart Nyashinski who advised him to take care of the problem by doing away with things he did not want to see.
"So when I spoke to Nyashinki he asked me why I'm punishing myself. If I know the problem, why can't you let it go? I went to Instagram and unfollowed everybody and in all honesty, I'm peaceful now," he added.
Naiboi further explained that social media is one of the major contributors to depression among individuals and he's grateful to have realized his problem before it was too late.
Following in Nyashinki's footsteps?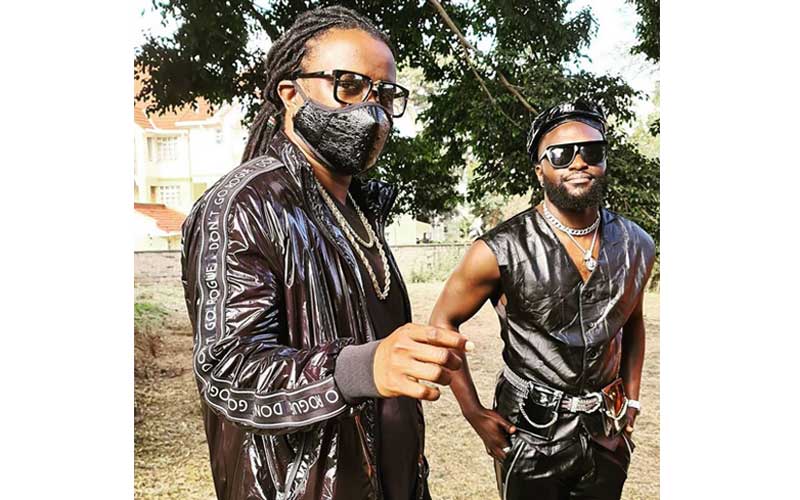 Now that Naiboi follows only his son on social media, many believe he has joined the celebrity 'snob league' alongside Nyashinki. Addressing the claims in his KEBS song, Nyashinski affirmed that he would not be following anyone just because people assume he is a snob.
"Mnakumbuka mkisema Nyash ni snob hapendi kuongea na watu just because he doesn't follow anyone? Basi mtaendelea kuongea coz he's not gonna follow you for s***/ Uko busy tu kwa group hating on me, eti oh he has a big ego, he refused to follow me on IG, I'm not voting."
Nyashinki has maintained his zero social media following for the longest time until recently when he started following his wife Zia Bett.  Several other Kenya celebrities have tried following in the singer's footsteps before giving in and following their favourite personalities right back.