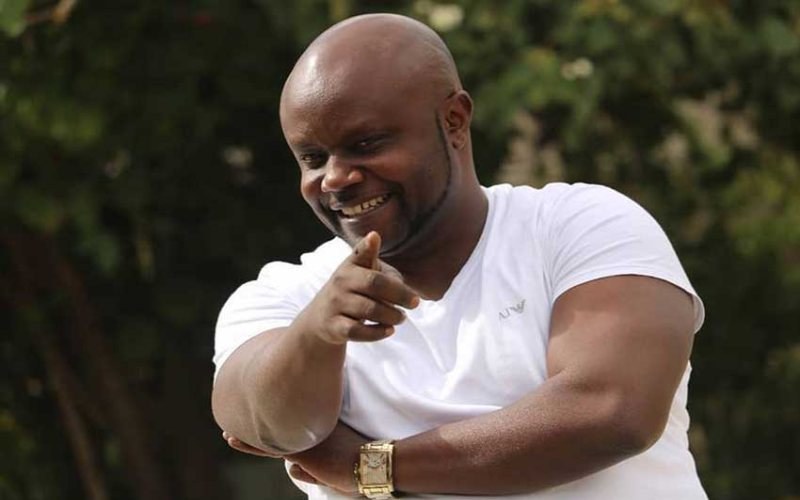 Veteran Burundian musician Jean Pierre Nimbona, popularly known as Kidum has warned Kenyans against letting politicians lead the country down the path of violence. Speaking during an interview, the celebrated singer narrated how he witnessed his brother get shot in the chest and not being able to see him until four years later.
According to him, he has watched first-hand chaos caused by civil war and would not want any country to go through what he saw.
"I remember we were home when the rebels attacked the police and they had to retaliate. During the crossfire, my brother was shot in the chest and only realised when we saw him bleeding," he recalled.
In his message to Kenyans, Kidum stated that war is ugly and warned netizens that such violence should be left for the movies only.
Also read: Yes I have seven children but two with my wife — Kidum
"I tell Kenyans not to think that such violence is only in movies. War is ugly. That bullet went straight through his chest. After that incident we did not see each other again until years later because he was taken by medics from the Red Cross and I fled the country [Rwanda]," Kidum added. 
The 46-year-old musician stated that the two reunited in 1999 when he went to Burundi having stayed in Kenya since 1995. The family stayed in Nairobi's Eastleigh area until 2003 when Kidum's brother made plans to travel to Dubai where he has lived since.
Kidum cautioned Kenyans that while competitive politics are good, unlike a football match, war does not have a definite end and could last years. He also explained that civil chaos strategies don't go according to plan and those who think they have an upper hand and usually suffer the most casualties.
In a different interview, Kidum opened up on how life was difficult in Burundi during the civil war.
"This was the time Burundi was at war; the tribal conflict that lasted from 1993 to 2005. The environment of war was very difficult and most of the time we would run away and go to the Democratic Republic of Congo which is just about 20 minutes away from Burundi through Lake Tanganyika. We would find refuge there and go back to Burundi when things were calmer," he said.
Born to a Hutu father and a Tutsi mother, young Kidum was caught in the middle of the clashes which was between Hutu and Tutsi. This discouraged him from taking part unlike his peers.
"It was a war between the communities; The Hutu and Tutsi. My dad is a Hutu, and mum was Tutsi so I was stuck in the middle. And the army was involved too. I was tempted to join to defend my community. But I had seen what the end looked like. I didn't want that for myself.
Also read: Why Kidum has 47M reasons to sing for unity
"I had seen people being slaughtered and my age mates learnt how to use guns from watching movies," he added.