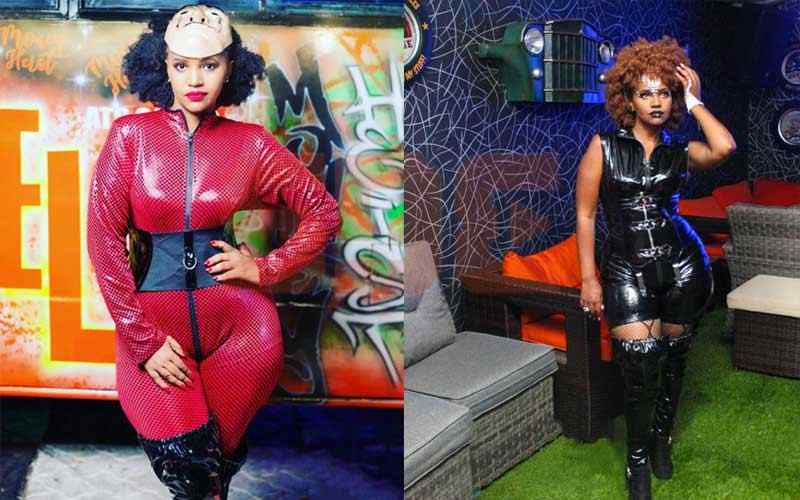 Today, September 26, celebrated female deejay Pierra Makena steps up the entertainment scene in Kenya after a dull showbiz season that has been necessitated by restrictions brought about by Covid-19. Converging at Kileleshwa Primary Grounds, the deejay together with deejays Coco, Caril, Metal-Tone, Jay and Sos will be hosting Nairobians to a free drive-in party dubbed Park and Chill. The event starts at midday and it's free for all.
"This is an exciting event where guys chill in their cars and enjoy music all around as they observe social distancing and all. It is the first of its kind deejay led gig that does not involve people mingling," Pierra told Standard Entertainment and Lifestyle today.
"It's a very fun show and I can't wait to see the party come alive again as friends enjoy all those mixes in their cars. It is actually going to be an experience," she noted.
Another drive-in mega-concert has been planned for Carnivore Grounds next weekend, a cultural show that will feature indigenous Kenyan music and culture on one platform as a vehicle that promotes and celebrates our unity in diversity. The two-day event (October 3, and 4) dubbed Kikwetu Festival will have fun-lovers access the grounds in their cars from where they will be treated to performances by top artistes. It will feature Jazz, Soul, Genge, Hip-hop, Rock, Benga, Reggae, Ohangla, Bango and Mugithi among other genres.
Also read: DJ Pierra opens up on struggles with weight
"Our main aim at Kikwetu Festival is to promote, celebrate, widen appreciation for cultural diversity and quality music that is uniquely Kenyan.
The festival seeks to revive the cultural industry, increase visibility and accessibility for live Kenyan music, develop skills and opportunities for those in the music industry, and strengthen networking for artists," Dan Odhiambo, the brains behind the event told Standard Entertainment and Lifestyle.
"This is the first socially distanced show of its kind and the first to be backed by the government, we are happy to be leading the way and it's a huge plus for Kenyan music and the industry at large. The expansive venue has a capacity of over a thousand cars and it will be interesting to see how Kenyans behave in this sort of entertainment, which could be the new normal," he added.
And joining in this new normal, on Friday, the Kenya Film Commission (KFC) premiered 'Uradi) a drive-in-cinema concept that will see movie lovers enjoy their evening watching a movie from the privacy of their vehicles. The premier event was held at Galleria Mall, Langata Road, Nairobi, and was attended by ICT Cabinet Secretary Joe Mucheru.
"The Kenya Film Commission is redefining the history of the film industry in Kenya. With the launch of the drive-in-cinema, the commission heralds a new era of entertainment experience like no other in modern history in the region," read a press brief forwarded to media houses by KFC.
Also read: I like my new butt and boobs
Drive-in-cinema is a form of film screening experience that usually consists of a large outdoor movie screen, a projection booth, a concession stand, and a large parking area for automobiles. Within this enclosed area, people can view films from the privacy of their cars.