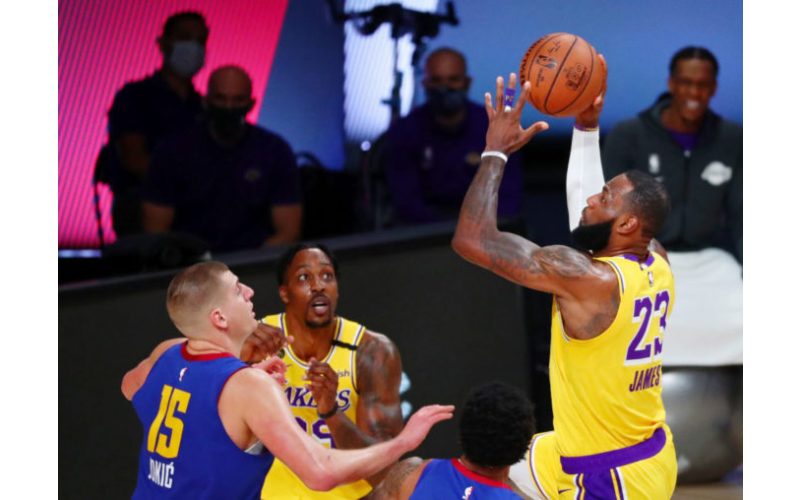 At the start of every game, players in the Premier League take a knee in support of the Black Lives Matter (BLM) movement. For some time now, the game of basketball has been at the forefront in activism in the US, with players fighting injustices on and off-court.
While football fanatics enjoy the start of a new footballing season, National Basketball Association (NBA) fans are enjoying the resumption of their season, "the Bubble". At the Bubble, dreams have been made and shattered, but the people who have been left with an egg on their faces have to be the bookmakers who did not see the Los Angeles Lakers making it to the Western Conference Finals and had predicted a Denver Nuggets or Los Angeles Clipper's appearance in the finals.
To some extent, they got it right because the Nuggets are in the finals, but when it comes to putting their money on the Clippers, they lost big time, because the Clippers surrendered a 3-1 lead to Nuggets to bow out. And today morning the Los Angeles Lakers were battling it out with the Nuggets in game four of the finals. On the Eastern Conference, bookmakers saw Milwaukee Bucks making a return to the finals, but they were wrong because yesternight we had Boston Celtics and Miami Heat match up in game four and tomorrow morning it will be game five.
Also read: Mammito responds to trolls over her dress
On both conferences, the thing that has been missing is the 12th man, the fans. While basketball has been active in the BLM movement, it would be interesting to see how the activism would have played out with the fans present. With the Bucks refusing to play and having NBA push games further ahead, the reaction from fans would have been vital.
For those who have followed the NBA history, an appearance of both Lakers and Celtics in the finals is what they would love to see. Celtics would love to add one more title to their 17 and the Lakers would love to match their greatest rivals, they currently have 16 titles. For the Heat, they would love to add to their fourth title while the Nuggets would love to move from the corner of teams that have never won the ring.
Also read: Five countries where men wear skirts