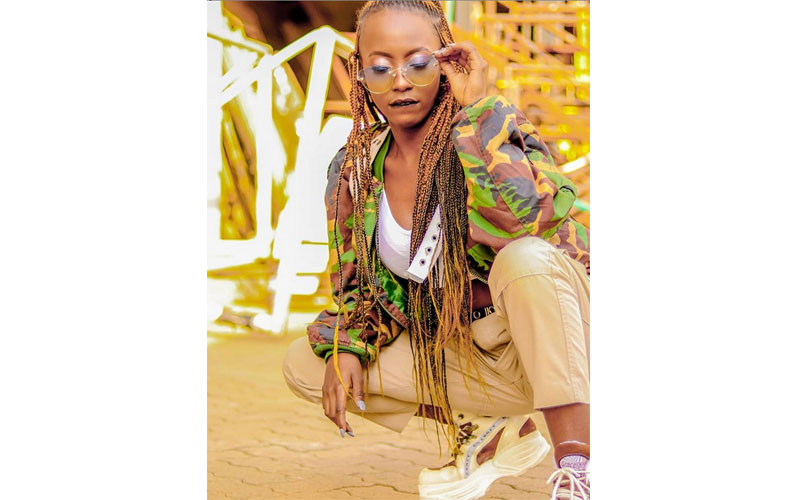 Gengetone is generally associated with male musicians but SSaru broke the stereotype. At the tender age of 17, she immersed herself in the Gengetone industry and took over the crown. Her freestyle, Nyama, which was raw in all aspects, gave her a stepping stone. To note is the singer's flawless rap skill which makes every word from her mouth music to the ear. She is the undisputed queen of Gengetone. She is currently riding high with Swagger, which premiered two weeks ago.
May 2018, Ethic uploaded their hood-made Lamba Lolo on YouTube and both changed - perhaps even, rescued Kenyan music. They set the precedence and the landscape has not been the same again. They gave birth to the Gengetone sound, literally.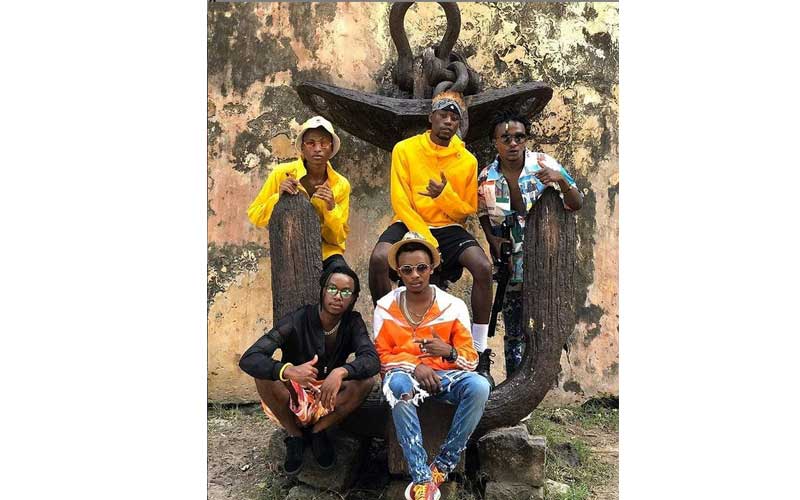 Synonymous with their trademark screams at the beginning of their songs, this crew created one song that almost turned into a national anthem. The Wamlambez hit-makers have made a name for themselves with singles such as Wainame, Queen B, Katanisha, Jesu ni Mwathani among others. The group was formed in 2027 and was known as Trio Sailors until when Shalkido and Masilver joined them. They dropped 'Trio' and opted for Sailors Gang.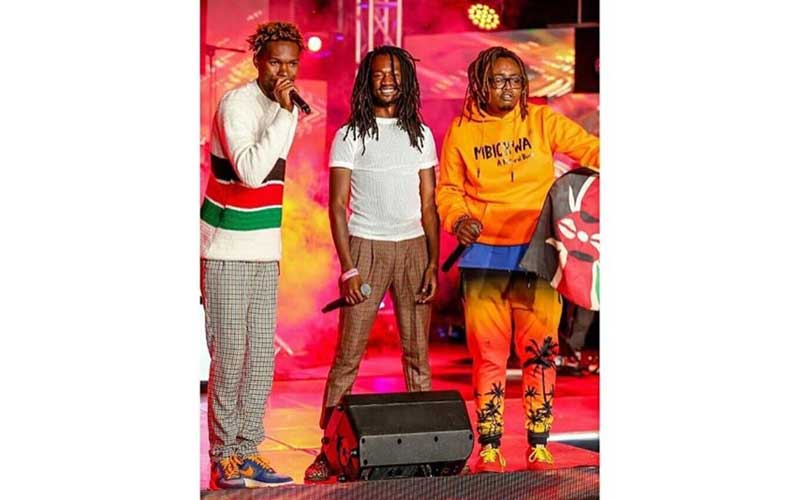 Comprised of Nellythegoon (Nelson Leina), Dmore ( Elly Omondi) and Benzema (David Omondi), Ochunglo family members are not resting on their laurels as they churn out hit after hit and getting better with every song they put out. Every club banger hits harder than the previous one and mostly coins their songs from trending phrases.  They are known for hits such as Kaa na Mamayako, Dudu, Kirimino, Aluta, Thutha and so much more.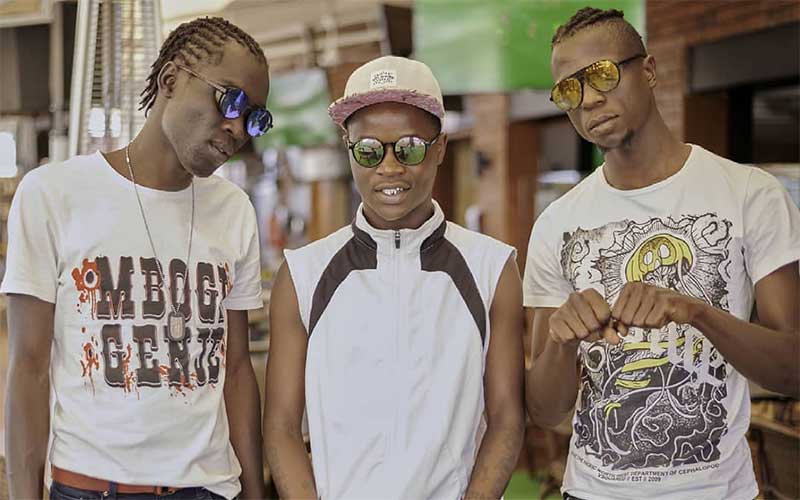 The evolution of Sheng over the years has seen it slowly turn into an ever-changing lingua franca which makes even those who thought they had a mastery of it appear clueless. Mbogi Genje literally makes you think you are from another universe. They have taken sheng evolution to a whole new level. "Gusling tispo ni ya kibla/ Nditni dibla ile genje/ Inigri mi hurieng kaa di shock dem / Mambeko zinamwok ni mogatha /Lagunya scomo ni makibre … this is an excerpt from their song Zimepanda. If you understand what these dudes are saying here, you are the new cool from the East.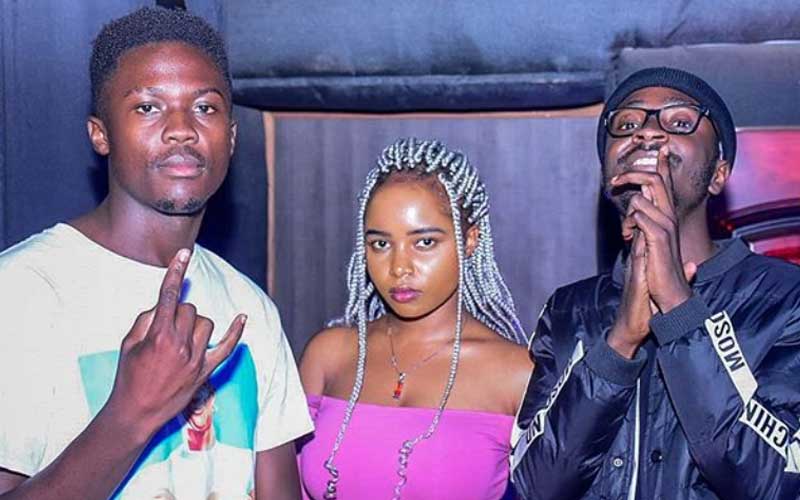 Rico Gang is made up of Grayce, Harry Craze and Triand Rands.  The urban trio is determined to shun the stereotypes put on Gengetone artistes. They feel the judgment and negative profiling it is unfair and they are bound to break that notion.
The solo Gengetone artiste broke into the limelight when he first recorded a short freestyle video of Zimenishika song that went viral on social media. Due to public demand, he recorded and shot and released the full video. It automatically hit the charts and Zzero made sure to keep the fire burning by dropping more hit songs the likes of Matiati and Matisha.  His sound is a mixture of dancehall and Gengetone.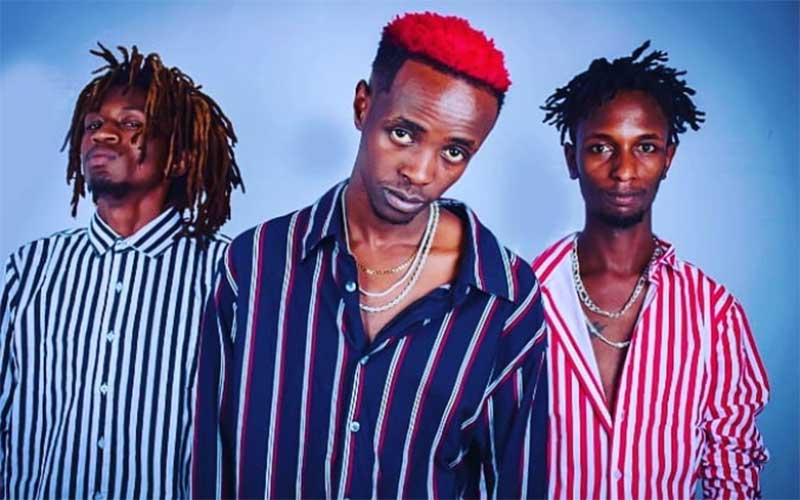 The Boondocks Gang are a three-man Gengetone group comprised of Exray, Maddox and Odi Wa Murang'a. They are at the forefront of the Gengetone movement sweeping across the planet. In December 2018 they released the song Rieng and this track began a wave of hits that would be produced by the group in the following months like Madam, Mboko Haram, Ital, Modo Man, among others. In 2019 they were signed by Black Market Records, an American based recording company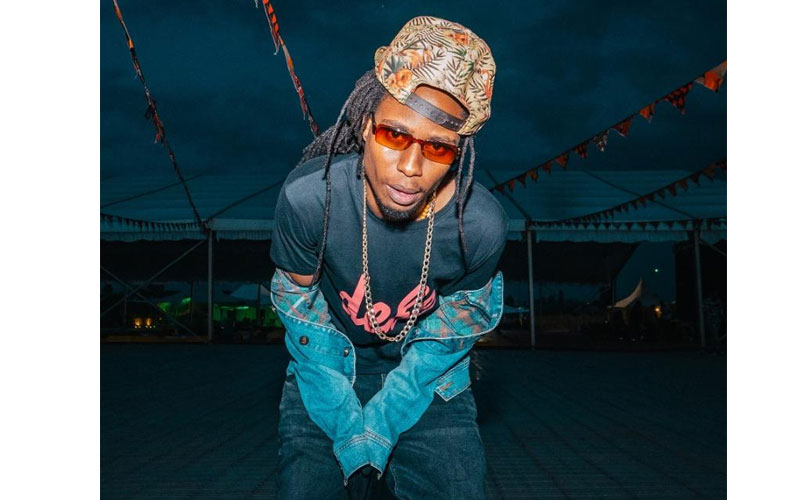 Chris Kaiga is also making his mark as a hitmaker in the industry with songs like Zimenice', Niko on and Bundaz. Although he calls his style Debe- a mixture of sheng, uptown beats and conceptual videos, he still falls in this category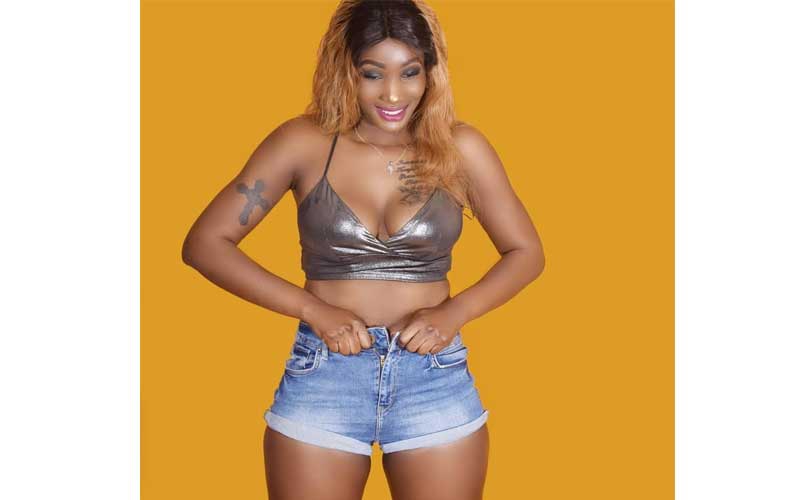 Gengetone powerhouse, Shay Diva is another queen that commands her spot in this list. Her singles include; Sesa, Zungushiwa, Appetite and a couple of collaborations.