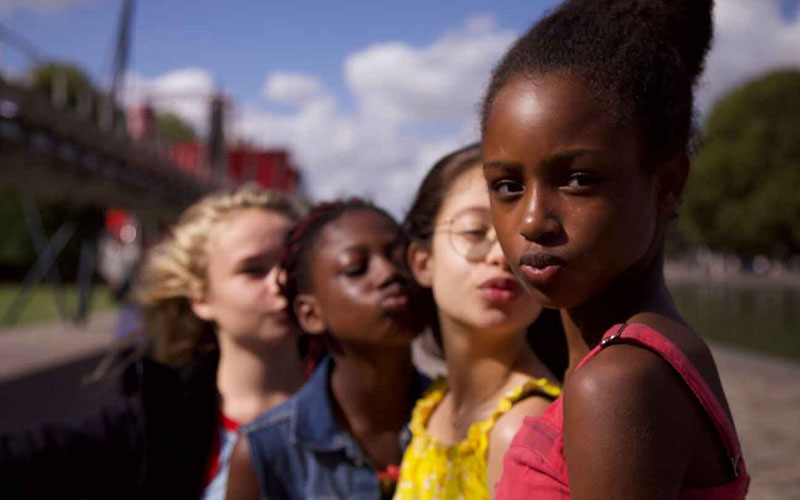 Netizens have come out in numbers to call out Netflix after the company released a new film dubbed Cuties which is alleged to be promoting paedophilia.  
It all began when a poster for the French drama, along with a trailer was released by the giant streaming platform and immediately sparked online disapproval and a petition calling for Netflix to drop it. The image, together with the movie's name and suggestive dance sequences is what seemed to have triggered an online outrage. The film follows an 11-year-old Amy, from Senegal, who is torn between her family's traditional, conservative lifestyle and the escape offered by a free-spirited neighbour Angelica and her dance group. According to creators, it says it's meant to highlight and tackle the issue of sexualisation of young girls.
READ ALSO: Sauti Sol makes history with super Netflix original deal
On the flip side, the film in question earned Franco-Senegalese film-maker Doucouré, the world cinema dramatic directing award at this year's Sundance Film Festival. However, Netflix has come out to apologise terming the poster and the trailer a misrepresentation of the entire film.
"We're deeply sorry for the inappropriate artwork that we used for Mignonnes/Cuties. It was not OK, nor was it representative of this French film which won an award at Sundance. We've now updated the pictures and description," Netflix tweeted.
READ ALSO: Meghan Markle and Harry urged to pressure Netflix to pull 'abhorrent' Diana musical
This isn't the first time that Netflix has faced backlash. Earlier this year, people threatened to cancel Netflix over 365 Days, a movie that petitioners argued glorified sexual violence against women.