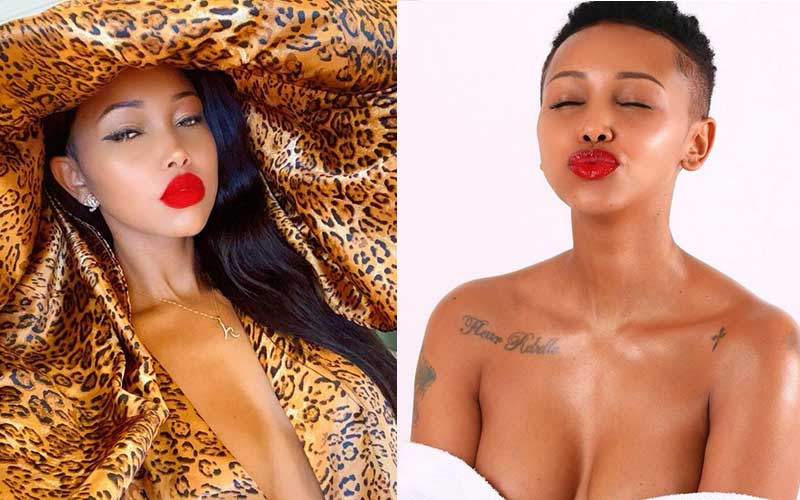 Socialite Alhuda Njoroge alias Huddah Monroe has claimed that she made approximately Sh5.6 million from social media streaming platform, OnlyFans. According to the Huddah Cosmetics CEO, she has already withdrawn Sh4.9 million from the account.
"I withdrew over $45, 000 off my OnlyFans! Still got my balance @$7, 000 LOL! I thought people left! Swipe up! Let's go back in!" she wrote.
While at it, the socialite-turned entrepreneur said that people should not be ashamed of their jobs, adding that very few people will come out to help them when in need saying, "Don't be embarrassed by your hustle! When you are broke very few people will come to rescue you!"
READ ALSO: 'Celibate' Huddah Monroe thirsting over 18-year-old boys
OnlyFans is a subscription, content service based in London, UK. According to the description on the platform's website, content creators can earn money from the "fans" who subscribe to their content. However, the type of content that creators post on the platform determine what they will walk away with. When joining the platform sometime in June this year, the 29-year-old socialite claimed that she is using the platform as a safer place to connect to her fans.
"They say it's a porn site. But I wanna use it for my real fans. Somewhere we talk. Connect like real-life friends. Ask me anything, business ideas. Unlocks the thirst on how to win life apart from my nudes…" she said at the time.
Having babies?
She recently opened up on plans to have a baby. In a post shared on her Instagram stories, Huddah said her young cousins are having babies giving her the pressure to have one of her own writing, "My cousins and my brothers at 19, 20, 1 and 22 are just giving birth…with no source of income! I need to give birth asap before I become the old auntie who feeds the whole family. It's an emergency."
READ ALSO: Catfight! Huddah insults fellow socialite Vera Sidika after Instragram war
However, hours after making the post, Huddah was forced to clear the air because of the many men thronging her inbox. The socialite said she was joking about the whole thing and that people need to stop with the many proposals.
Huddah also recently revealed that self-isolation has truly humbled her in ways she could never have imagined saying "I break up. Two hours later I'm bored and I want him back! Quarantine got me begging for D. They say humble yourselves! Quarantine has surely humbled me! I feel a caged animal or an inmate."
Related Topics