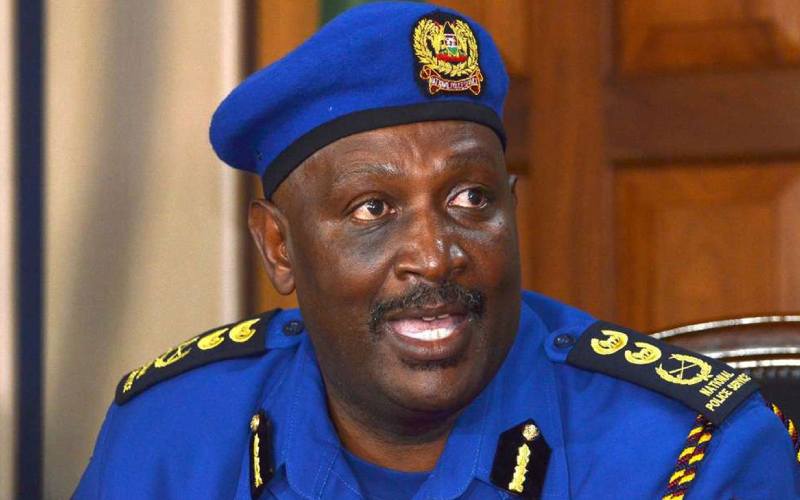 A section of Kenyans was unhappy with Inspector General of Police Hillary Mutyambai on Monday after he maintained that bars should remain closed until the Ministry of Health gives clear guidelines. The IG was responding to Kenyans online through an interactive session dubbed #EngageTheIG where various issues were discussed.
Asked whether bars should reopen due to the tough economic times and a gradual decline in the number of Covid-19 infections, Mutyambai maintained that only the Ministry of Health in consultation with other stakeholders can provide guidance on the same.
"All bars are supposed to remain closed until @MoH reviews the protocols in place. Immediate action will be taken," tweeted the IG. However, this rubbed some the wrong way as they shared photos of politicians flouting Covid-19 regulations by attending public gatherings.
Also read: Uhuru speaks on reopening of bars
Many wondered why bars were shut yet politicians were addressing multitudes week in week out. Health CAS Dr Rashid Aman asserted that public gatherings are still illegal and warned that those found flouting the guidelines put in place will face the full force of the law.
There was also good news for families who have lost loved ones to the virus as Head of Public Health, Dr Francis Kuria, hinted at relaxation of measures during burials.
"We know people have had concerns over the 'men in white', we hope the protocols as we roll them out will make sure you do not see so many men in white again," Head of Public Health, Dr. Francis Kuria said. Speaking at Afya House on Monday during the daily coronavirus briefing, Dr. Kuria said that bodies would now be released their next-of-kin for the final send-off.
"We have finalised the revised protocols that are going to guide us while conducting burials moving forward…hopefully the protocols are going to address the concerns of stigma…" he added. Viewing of the body is also permitted in the new guidelines provided there is no contact with the body.
Also read: Number of wedding attendees reviewed from 15 to 100