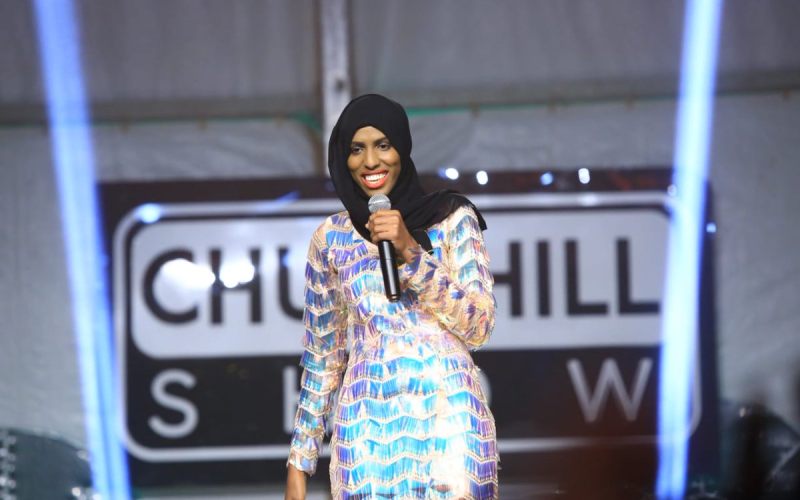 Churchill Show comedian Nasra Yusuf popularly known as Nazz, has come out to reveal that her YouTube account, which had amassed 53,000 subscribers, had been hacked. Taking to Instagram, the soft-spoken comedian disclosed that she also lost money she had accumulated on the platform after continuously uploading content to grow her fan base.
The seemingly heart-broken comedian went on to express how sad she was after working tiresomely even at times when she was sick, just to produce content for the platform. "I'm sad today, very sad. Some people are heartless. I worked so hard to get 53,000 subscribers on my YouTube channel. Sometimes, I did content while I was sick, I dedicated 99% of my time creating content for my fans who are always supportive," she wrote.
According to her, the mistake she did was to trust a third party with her log in credentials. "Someone decided to torture me when I was about to taste the fruits of my labour. I made a mistake, I trusted someone with my log in details, only for the person to disappoint me," she disclosed.
Also read: Comedian Njoro speaks on battle with depression
Nazz went on to add that the person behind it all is someone who is known to her because her credentials were not tampered with, like in most cases where hacking is involved. She went on to express her disappointment claiming that the mastermind behind it all had been waiting for the right time to reap where they did not sow.
"My account has been hacked by someone who is very intelligent... The person didn't change my login details, they didn't change my name, they didn't do anything to raise an alarm... All they did was make me work hard on the channel so that it benefits them," she continued.
According to Nasra, this past month she made Sh100, 000 out of the platform but the alleged hacker disappeared with the money, leaving her with absolutely nothing. "Right now, I can only post videos on the channel, nothing else. Just last month, I made the hacker a whooping Ksh 100,000," she added.
She further added that the discovery left her shocked and some point, she contemplated shutting down her YouTube business for good. "I was confused, I thought about the 50,000 subscribers I made and the thought of starting again (discouraged me). Guess what gave me the strength to get back up? You my fans," she added.
Nasra created the hacked account in October 2018 but turned it into a money-minting platform in March this year and titled it Cook and Laugh which she co-hosted with her mother. Nasra is a trailblazer in her own right; she is the first and only female Somali comedienne in Kenya. Last year, she revealed that she uses humor not only to entertain but to change the negative perception that some people have of Somalis.
Also read: DCI nab fraudster using WhatsApp to con Kenyans
"I use jokes to kill the stereotyping that is associated with us Somalis. I just bring positive vibes to people and just tell that we are a good people," she said.