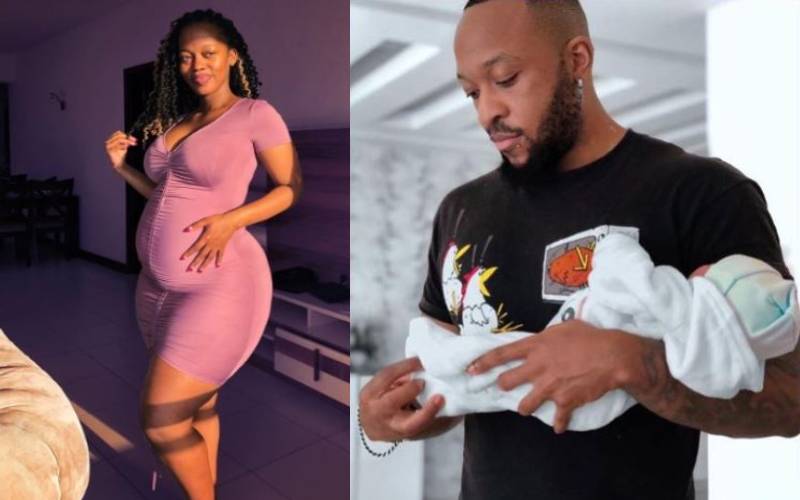 Roughly three weeks after welcoming her son, Corazon Kwamboka has expressed her desire to hit the gym and embark on a fitness journey to help get her pre-baby body back once she gets a go-ahead from her doctors.
Admiring her pre-pregnancy curves and flat stomach on Instagram, Corazon requested her boyfriend, fitness trainer Frankie JustGymIt to help her get the once banging body back. 
"Will I ever get this body back? Three weeks until I hit the gym again @frankiejustgymit, you must train me until I get here. You owe me!" she wrote. 
Frankie sweetly responded, saying, "Don't worry, I got you."
A week after delivery, Corazon posted a picture of herself embracing her 'mom pouch' on social media, explaining that she wanted to be as transparent as possible and let her fans in on her recovery journey.
"1 week post C-section, loving my mom pouch, it came with so much blessings I can't start to even explain. What I want to do is be very open about my new journey, from the changes that my body will go through to my lifestyle changes," she wrote.
New look
About a week ago, the Genio Sports founder posted a picture of herself rocking short hair, and netizens could not keep calm.
Even though Corazon looked undeniably gorgeous with her new cut and outfits, a section of curious netizens could not move past the fact she was rocking tight jeans in the picture a few weeks after undergoing Caesarean-section. Most of them were worried that she was rushing her recovery process, probably even hurting herself.
Corazon however, assured her fans that she was perfectly okay and was not hurting herself.
"Hey, so I have gotten a few messages from people asking me why I am wearing pants and yet I had a C-section and whether I'm going to hurt myself well, I'm very good. My scar is really low and my doctor told me I could wear anything that doesn't touch the scar. So I'm totally fine don't worry," she said.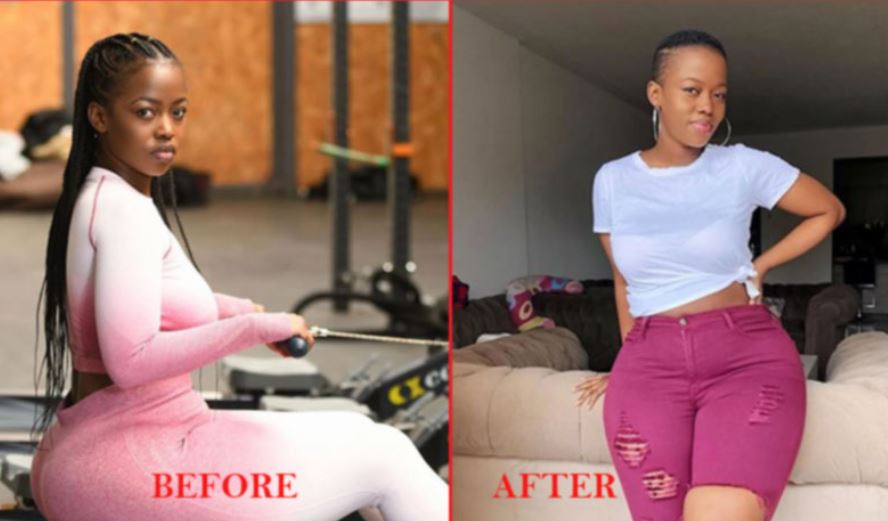 ALSO READ: Corazon Kwamboka leaves tongues wagging with new look
 Emergency C-section
According to Frankie, Corazon had to undergo an emergency C-section after noticing the baby was not moving, and Corazon's blood pressure was increasing at an alarming rate.
"I am in the hospital right now she is in the surgery room so it is a C-section. It is 7:36 am. We thought it would be on August 15 but August 3 is the day. And it is at a healthy stage. She wanted a natural birth but we are still okay. Life is what happens when you are busy planning," said Frankie.
Frankie went on to praise Corazon for showing immense strength throughout the birth process despite the disappointments.
ASLO READ: Corazon Kwamboka, Frankie JustGymIt welcome baby Tayari
"We came here on Monday and we are leaving on Sunday, and that's a C-section so that is amazing. Being part of the life process is such an amazing experience. She is a tough lady. She is already walking. The baby's name is Tayari Kiarie."