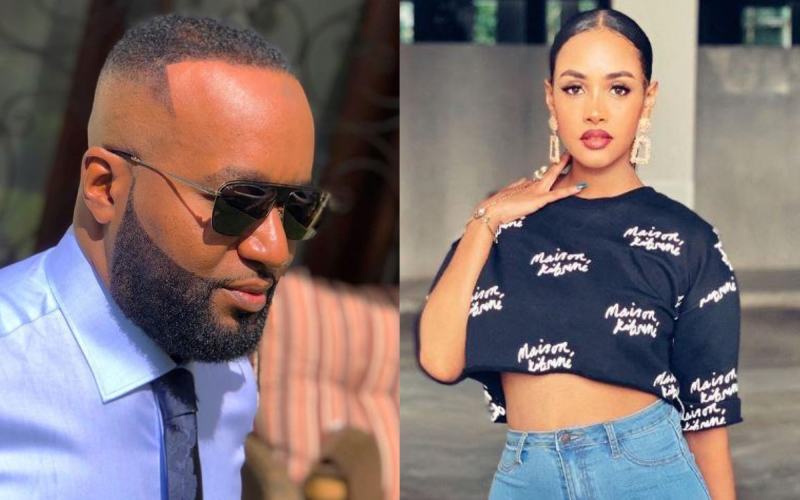 Days after introducing his new toy, a brand new Bentley, to his fans, new Kenyan pop sensation Masauti has revealed one of the forces behind his current success. The big man is not only behind the Pepo hit maker's big showbiz leap. He is also helping nurture the careers of other creative artists in Mombasa and across Kenya among them former Diamond flame Tanasha Donna.
Speaking to Standard Entertainment and Lifestyle after a TV show in which he appeared with the beautiful singer, Masauti revealed that the governor - who has lately kept a low key when it comes to political life – has been working with Mombasa artistes to uplift their livelihoods.
"The governor (Joho) assisted Tanasha and I in recording the new Liar project and we are doing more together. And it is not just us as he is working with many more artistes, football clubs and youth groups in their projects," Masauti told Standard Entertainment and Lifestyle.
Also read: Jamal sets record straight on relationship with Tanasha
Speaking during the TV interview after the two introduced their new collabo, Tanasha alluded to the fact that she has been working with Joho as she applauded him for his support. She was however categorical that she has never met the governor rather she has been transacting business with him through her team – which she lauded for her current music success. She went ahead to say that Masauti is one artiste she enjoyed working with.
"I will be releasing my next single in about two weeks. I have a number of collabos, one of which I have recorded with a Jamaican artiste," a confident Tanasha said. The Liar collabo is one of the hottest songs in town. It comes only weeks after Masauti unveiled his new car, a Bentley.