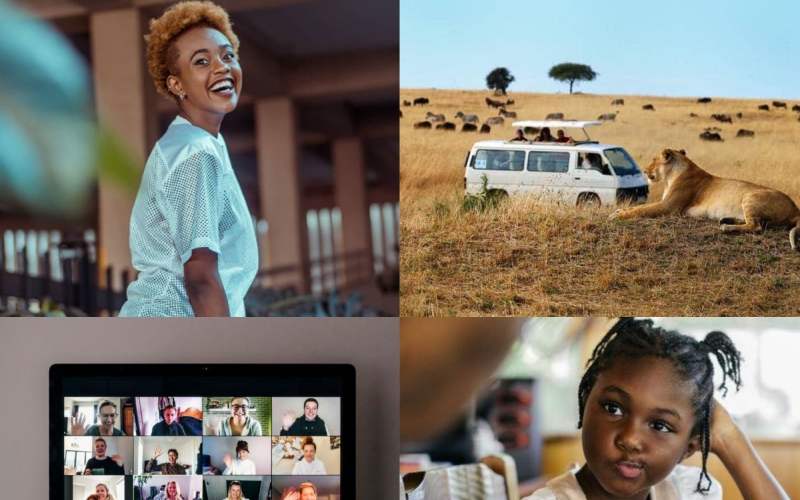 We are five months in since the Covid-19 pandemic struck, one that has obviously disrupted our normal life's schedule. Despite all the shortcomings this whole situation has had, some good has obviously come out from it and we are glad embracing virtual learning is one of them. A blessing in disguise is what we would use to describe some of these habits that the virus has birthed and we sure do hope this does not end here.
Homeschooling
We once thought the homeschooling culture could not work here. We were wrong. With schools having been closed, now, for over six months, homeschooling is becoming the new normal. We are not just talking about ordinary online classes where schools are engaging pupils in activities to keep the syllabus going. Rather, we are talking about some parents now opting to get their children out of their usual schools and getting special tutors to teach them as private students. Some students will never go back to an ordinary classroom as Kenyans have discovered that there is education beyond the ordinary class system.
Zoom meetings
If your office is not engaging you in Zoom meetings or any other form of online meetings – as you work from home – you have probably been fired. No! Seriously. Online office meetings are the new hit in town. They are the only way employers and employees can keep the business going. From daily reports to quarterly staff appraisals, Zoom has become the way to go.
The good thing about online meetings is that they improve communication ability, save time and improve overall productivity. Also, with the broad availability of cloud solutions, organizations are increasingly adopting online meetings and creating a wider business move toward.
Tik-Tok
Probably one of the most commonly used apps during this 'stay at home' period. It is a fun and interactive app that has seen many, including celebrities, create short lip-sync, dance, comedy and talent videos to keep their numerous fans captivated on their social media platforms.
Also read: Azziad lands TV role
Thanks to this app that internet sensation Azziad got recognition for her 'Utawezana challenge' that went viral on this platform. You will agree with me that this app has been a source of entertainment and still continues to be thanks to the many videos that are shared on this platform. Despite all the controversy facing this Chinese video-sharing social network, it has without a doubt been helpful to most if not all of us.
Trips to game parks and reserves
A fun and educative solution to take your mind off the things that have happened this past couple of months. Not a day goes by without photos of people you follow on your social media handle having taken a trip to The Nairobi National Park or The Maasai Mara Game Reserve.
More and more people continue to flock these spaces and that has obviously given birth to a new hobby. I say new because not many people used to do this before this period. Tours and travel companies have continued to give Kenyans a super fun experience, all for the love of nature.
In as much as The Maasai Mara gets a lot of visitors especially during the wildebeest migration, there has surely been an increase during this season especially after the cessation of movement was lifted.
Fitness activities
More and more people are embracing fitness away from the gym. I am sure you must have spotted two, three or more people on the streets and roads doing their morning and evening jogs. Aboretum, Ololua and Karura have become go-to places as far as matters hiking are concerned. For as low as 200 shillings, you can get entry into these parks and explore it to the maximum.
Also read: Brainy Kenyan celebs wh ended up in showbiz