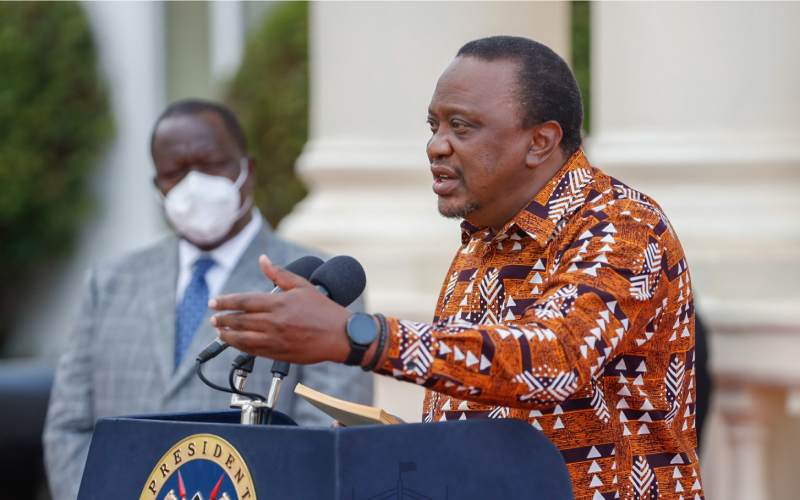 Netizens were highly anticipating President Uhuru Kenyatta's eleventh Covid-19 briefing eager to find out what next for the country in the fight against the pandemic. However, something else captured their attention apart from the speech. Kenyatta's attire became the talk of town barely twenty minutes into his speech.
The President looked dapper in an African print shirt but the situation went downhill when a photo of a set of pillows emerged. According to a photo seen by Standard Entertainment & Lifestyle, the material and print on the house pillows strikingly resembled President Uhuru's new shirt.
"How could they be dressing President Uhuru Kenyatta with the same material making seat cushions," a Twitter user named Hanifa Bintali remarked. The president has been rocking African print shirts in all of his 10 addresses to the nation since the outbreak of the Covid-19 pandemic. His latest shirt is just one of many that the President has worn in the recent past that are made locally at Rivatex East Africa Limited in Eldoret.
Also read: Number of wedding attendees reviewed to 100
In March, the 58-year-old President also wore an attention-stealing shirt that caught the collective eye of the Internet. Rivatex East Africa Limited said they are grateful that the President supports their work. "Hope is inspired by what and how we dress. President Uhuru Kenyatta is our number one supporter of our fabric," the company tweeted alongside a picture of the President in the shirt he wore at the time.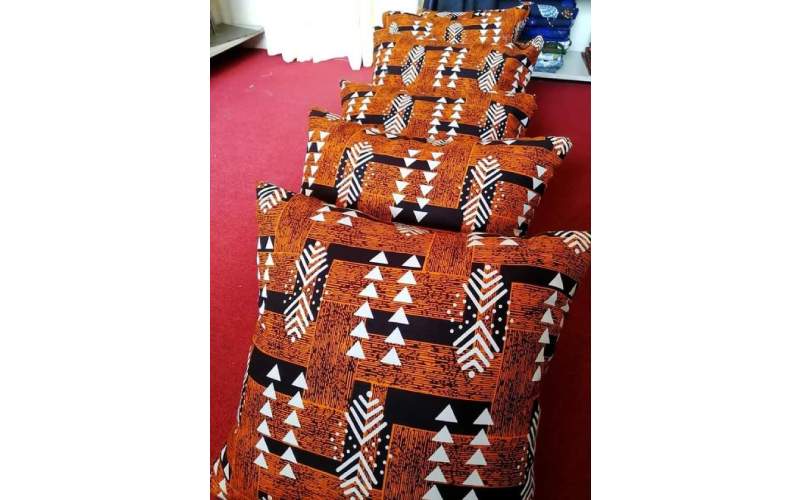 Netizens have been keen in noticing that the President has taken a break from his formal suit and tie attire, with many applauding the much-needed colour and warmth they add in these difficult times. "With love from Rivatex limited these shirts no doubt add some much-needed colour and warmth to these dark and dreary Coronavirus moments. Kudos President Uhuru for marketing these locally produced clothes", commented one netizen on a recent image of the President in his now popular shirts.
Rivatex Managing Director, Prof Thomas Kipkurgat, once revealed that the President ordered the shirts frequently and that they were designed specifically to capture his tastes and size. "The President is our number one marketer and we laud him for constantly taking the lead in promotion of local products," he remarked.
Also read: Uhuru speaks on reopening of bars
The President in June 2019 ordered all government officials to be wearing attires from locally based manufacturers on Fridays in a bid to help regrow the ailing industry, hampered by tough competition from imported products, as he reopened the Eldoret based textile plant.