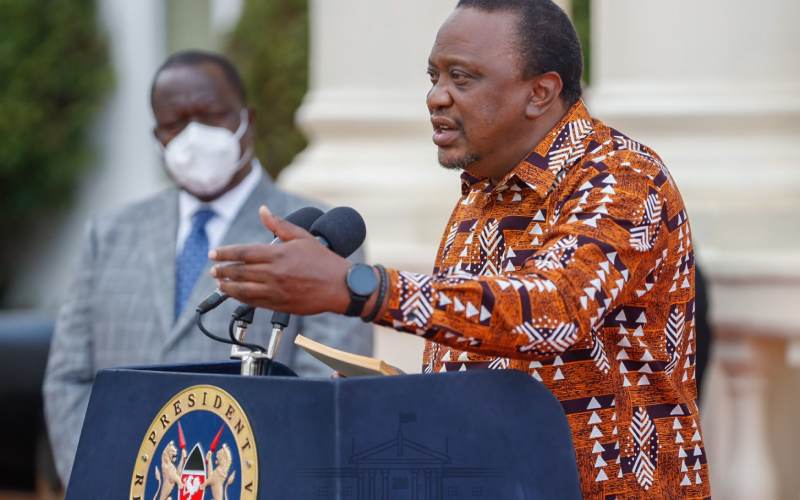 Kenyan club and bar owners as well as creatives who practice their art in such entertainment locations will have to wait for a further 30 days before the hinted total lift of Covid-19 bans across the country.
With President Uhuru Kenyatta having ordered for an industry review by its stakeholders during his address today, it is likely entertainment activities will get a greenlight – with specific guidelines – in the next four weeks. However, for now, artistes who had expected the dry-spell to end will have to wait longer.
Addressing the nation, President Kenyatta directed the Ministry of Health to meet bar owners and come up with clear guidelines on the resumption of business as they develop self-regulating mechanisms as part of their civic responsibility to their clientele.
Also read: Number of wedding attendees reviewed to 100
"The closure of bars and nightclubs is continued for a further 30 days. However, the prohibition against the sale of alcohol by licensed hotels with residence is vacated," Uhuru said as he went further to announce that the closure time for restaurants and eateries had been moved from 7pm to 8pm - even as the 9pm to 4am nationwide curfew remained.
There have been fears that many entertainment joints may never roar back to life even when they are allowed back in operation, thanks to Covid-19, which has changed the way we socialise. The result is that thousands in the hospitality industry will not have their jobs back and men and women are already ditching the bottle.
According to a report by the Pubs, Entertainment and Restaurants Association of Kenya (Perak), an estimated 25 percent of clubs and restaurants across Kenya are expected to shut down by the end of this month, and about 10 percent in Nairobi might never come back. According to the Perak report, about 1.2 million employees who work in the 25,000-odd clubs and restaurants in Kenya could be rendered jobless as the hospitality industry chokes under the weight of the new sanctions.
"Even as the economy opens up with the resumption of international travels and a boost to tourism, not much progress can really take place in the local hospitality industry with the given restrictions," said Alice Opee, the Perak national chairperson.
According to the report by Perak, bars and restaurants generate monthly revenue of Sh3 million each, totalling Sh900 billion annually. But now most bars and restaurants are in debt as a result of accrued rent, staff pay and broke owners. They are also counting losses as a result of dead stock.
Also read: Section of Chinese live venues reopen
"Nairobi alone accounts for an estimated 8,000 outlets most of which are at risk of closure. In fact, most of your favourite pubs and restaurants might never make it back if this ban continues," said Opee.