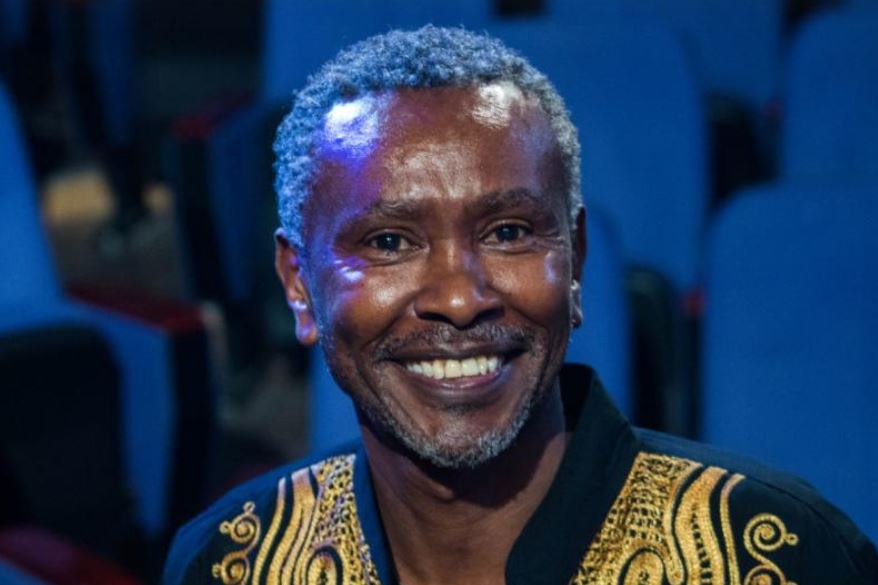 Former Tusker project fame Judge Ian Mbugua, who was popularly known for his, harsh and mean remarks on the music reality show, has come out to disclose that he needed to be such a 'hardcore' otherwise he wouldn't have been fit for a reality Tv show. Speaking at a past Engage Talk, Mbugua, who now teaches drama and music and manages the theater at the Brookhouse International School, opened up on the hate he received from Kenyans on the streets thanks to his blunt, stinging criticism of contestants who appeared on the music talent search.
He was known not to mince his words as he evaluated performances, famously dismissing many of them as 'rubbish'. He noted that, in particular, Kenyans had a bone to pick with him. He was perceived to be unfairly targeting his compatriots on the show, which included contestants from across East Africa. "Some people ask for your opinion, but when you give them, they don't like it. I like being honest and forthright," said Ian.
Mbugua further explained that a big reason he was considered mean was that TPF, like many other reality shows, required conflict and drama to be exciting. "It is reality. It is TV! I could use kinder words, but it would not be nice for television. I could tell them, 'That was kind of nice, but you could try and do this and that', No.
ALSO READ: Judge Ian Mbugua defends his position as fashion watch panelist
He added that the show's organizers tried to introduce scripts, but he was quick to turn them away as he felt that the scripts might lose the show's 'flavor'. "Let me tell you the truth about reality TV. There's nothing real about reality TV, nothing. And all of this was completely unscripted. There was a time they tried to introduce scripts, I said no, I could not do it," he stated.
Mbugua further stated that his comments were meant to push the artists to work harder as the music industry was by default, tough and demanding. Seven years later, Ian Mbugua is still the talk of the town. He hasn't been forgotten. People remember him for his blunt opinions to the TFP contestants. In a post on Twitter recently, he was taken aback because people still remember him from TPF.
ALSO READ: I am proud of my white hair
"I'm fascinated that people still talk about Tusker Project Fame although it ended seven years ago! Clearly, I created a memorable monster!" The post attracted thousands of comments and likes, with those who got a chance to interact with him sharing their worst experiences. Viewers of the show also shared some of the memorable moments involving Ian.
Wamutahi wrote, "Every time I see the word pathetic, I laugh at how pathetic you made pathetic appear pathetic." The husband and a father has starred in a South African acclaimed drama 'Egoli' and also on 'changes' by Mnet.