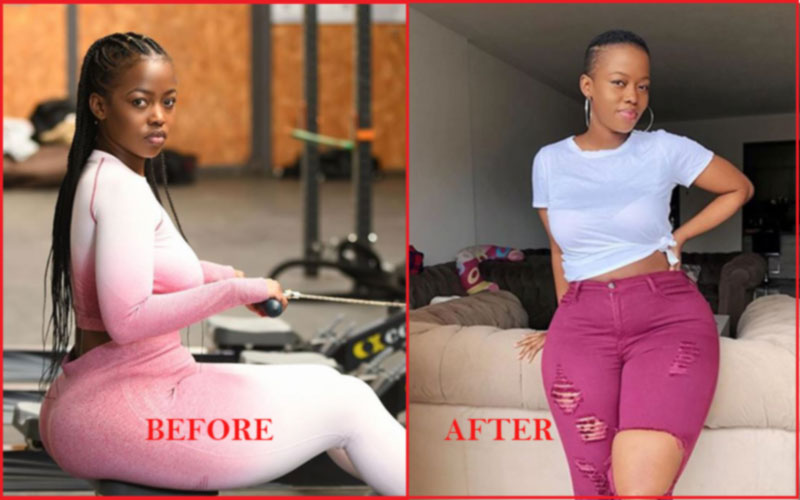 A popular quote says 'a woman who cuts her hair is about to change her life' and Corazon Kwamboka seems to be headed that way. The curvy mother of one has joined the short hair gang after shaving off her hair in a cute faded cut and is looking amazing. The Genio Sports Wear CEO shared a picture of her new look on social media and netizens cannot keep calm.
READ ALSO: Corazon Kwamboka reveals how life as a socialite has affected her law career
"Do moms brunch too?" she posed.
It was not long before Corazon's fans flooded her comments section showering her with compliments on her new look and body. Even though Corazon looked undeniably gorgeous with her new cut and outfits, a section of netizens was bothered by the fact that she was wearing pants that seemed tight, weeks after undergoing a Caesarean-section. Corazon addressed the matter saying that she was perfectly okay and was in no way hurting herself.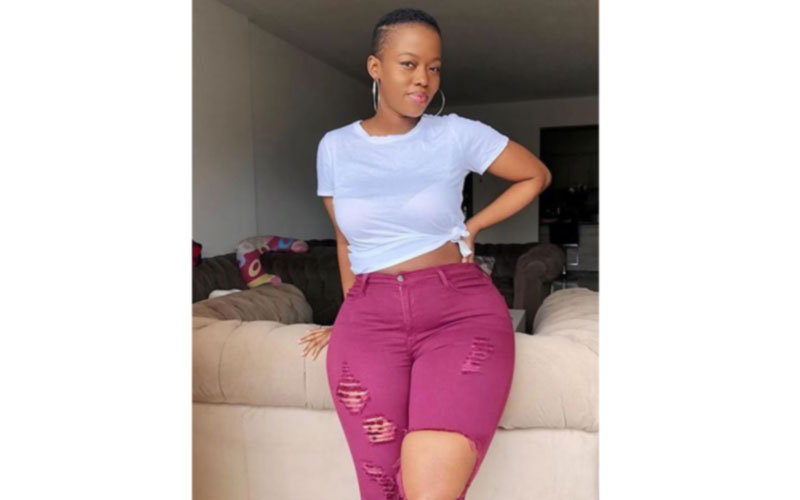 "Hey so I have gotten a few messages from people asking me why I am wearing pants and yet I had a C-section and whether I'm going to hurt myself well, I'm very good. My scar is really low and my doctor told me I could wear anything that doesn't touch the scar. So I'm totally fine don't worry," she said.
Corazon was forced to undergo an emergency C-section to deliver her child after developing complications that put her life in danger. Narrating the events that led to the delivery on his YouTube channel, Corazon's boyfriend, Frank Kiarie explained that her blood pressure was rising and the baby was not moving
"Today morning (Monday, August 3) when we woke, he hadn't kicked much, so we went to the clinic and the doctor said that baby has to come out. He is fine but we are worried about you as the mother because her BP was too high. I am in the hospital right now she is in the surgery room so it is a C-section. It is 7:36 am. We thought it would be on August 15 but August 3 is the day. And it is at a healthy stage. She wanted a natural birth but we are still okay. Life is what happens when you are busy planning," said Frankie. Baby Tayari Kiarie arrived on August 3, 2020, 12 days earlier than expected.
READ ALSO: How my socialite daughter Corazon Kwamboka broke my family - Dad
Here are some of the comments on Corazon's new look
Mariamobil Oh my goodness you are beautiful. Call me back as soon as possible.
Lkwambokx Is this after or before? Eish, namesake.  You look stunning.
_njerih Damn, step on us, Mama Taiyari is ready.
Amber_claire254 Uuuulala! You look fantastic with short hair.
Itsabbywilliams Beautiful babe.
Nygflower It's the hair cut look for me.
Kassy_shazy Motherhood suits you.
Stephaster_boutique Nice haircut.
Legit_catch Rocking short hair.
Cheropkae You look so beautiful with short hair.
Anneangose You look so cute.
Jay_reggy Best style ever.
Wambui_wa_naivasha Such a beauty.
 Everythingdeeke Body goals.