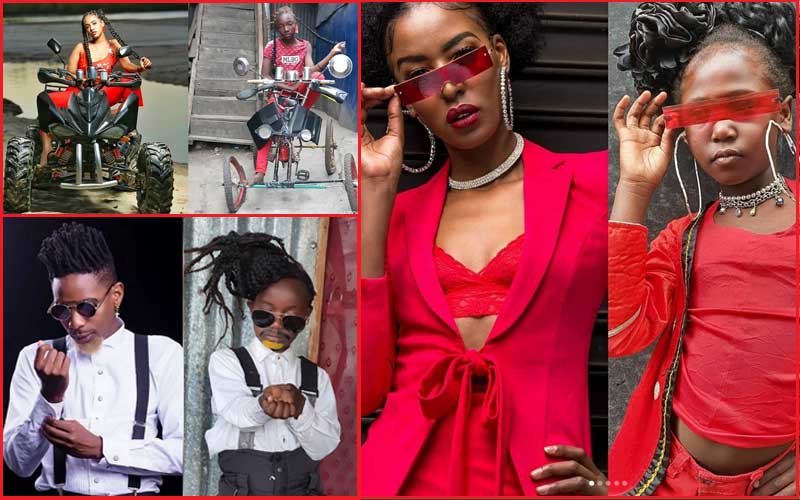 A group of kids from Huruma slums in Nairobi have captured the attention of netizens for recreating celebrity photos, movies and even music videos. H-Town Kids, who derive their name from their hood recently wowed Vybez Radio's Sheila Kwamboka alias Kwambox. Donning a red outfit, one of the group's little girl recreated a past photo-shoot by Kwambox who reacted by writing: "How amazing are these kids...this warmed my heart," while events Guru Chris Kirwa chipped in "these kids deserve an Oscar."
READ ALSO: The untold story of KTN's multitalented anchor, Brian Aseli
H-Town kids have also recreated photos by Eric Omondi, Tanasha Donna, Diamond Platnumz and Sauti Sol's Midnight Train album cover among others.  Recently speaking to The Nairobian, Rose Mwaura, the brains behind H-Town Kids said that the group was created in 2019 during the August school holidays.
"We started with one kid, but so far, we have 23 members… Mostly, we bring on board kids aged between five and 15 years. They must have the passion to either act, dance or do acrobatics," says Rose, who uses her money to buy the props. She also juggles the roles of a producer, director, and photographer and uses her phone to records and edit the skits.
The choice of content to mimic is informed by suggestions from the kids, what's trending, the latest music videos, adverts and TV shows.  While living in the ghetto is tough, Rose notes that: "Without Huruma, there would be no H-Town Kids. Probably if they came from rich backgrounds, it would have been impossible to train them. Who knows?"
READ ALSO: Uganda's Ghetto Kids on a new high, featured by Chris Brown
Even though they are yet to make money from the content, Rose says she hopes things will change for the better.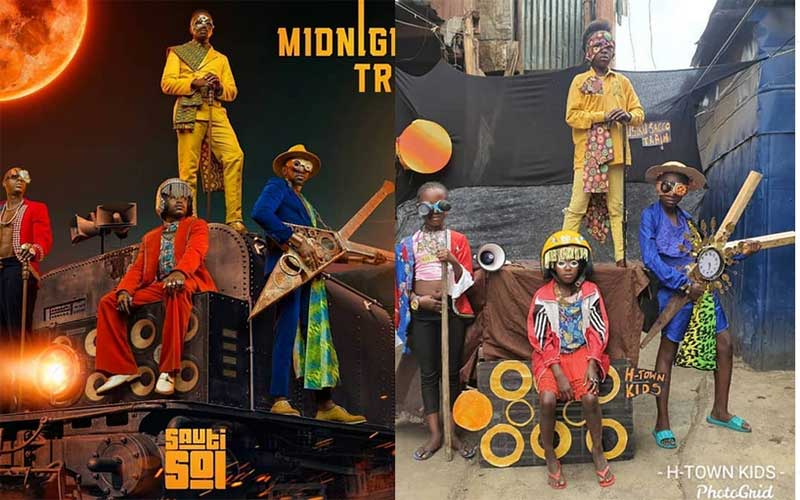 Nigeria's Ikorodu Bois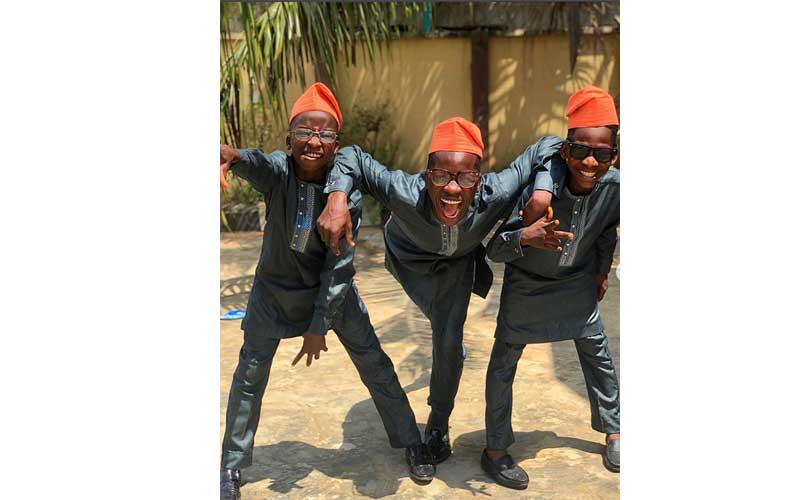 In West Africa, a trio creating similar content recently received production equipment from U.S. Streaming platform Netflix. Ikorodu Bois, consisting of Muiz, 15, Malik, 10, and their cousin Fawas Aina, 13, received international acclaim for recreating movie scenes using household items.
READ ALSO: Drake recognizes orphaned Ugandan dancers for 'Toosie Slide' dance
The trio, who come from the Ikorodu in Lagos State, Nigeria even received an invitation from the Russo Brothers to the global premiere of their upcoming sequel, Extraction 2. Their Extraction video also caught the attention of the movie's star Chris Hemsworth who rewetted the video commenting, "EPIC." They have also received recognition from rapper Roddy Rich, actor Will Smith and Netflix Money Heist actor Alvaro Monte.