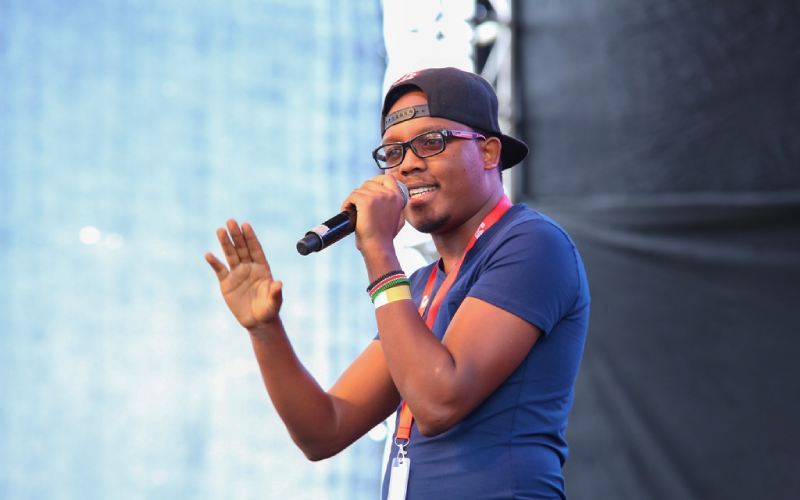 Former Tahidi High actor Abel Mutua on Wednesday opened up on his party life that often landed him in trouble. Through his YouTube channel, he recalled an incident in 2005 when he went out drinking with his crew. Having downed a few bottles of beer at a club in Kibera, Mutua got a call from his cousin who lived in Umoja at the time and he left immediately.
"He said he had a bottle of expensive wine and wanted some company. I immediately left for his place even though I was already intoxicated. I took four bottles and I felt I was getting drunk. I wanted to go home," said Mutua. When he tried to stand up he immediately fell down but insisted he would get home. His cousin took him to the bus stop where he boarded a matatu from Umoja to the CBD.
He then alighted at the public toilet near bus station to answer a call of nature but he ended up going into the ladies' washroom. He was immediately ejected but ended up losing consciousness while in the gents' where he was robbed.
Also read: I was earning Sh200,000 a month - Abel Mutua
Mutua later made his way to Kibera but was arrested for being drunk and disorderly and ended up spending the night in a police cell. He then vowed to quit drinking but three weeks later he was back to the same habit.
Earning Sh200,000 a month
In a previous interview, Mutua revealed that he got a breakthrough when he joined the team charged with coming up with Tahidi High's content in 2009 and he was paid Sh20,000 per episode. At the time he wrote four episodes per month and coupled with acting and camera work, he made decent money.
"After four years of constant writing and acting, I collapsed in the bathroom one evening from sheer exhaustion and I knew it was time to take a break. I'd overexerted myself. I felt I had nothing left to give so I quit my job, which some thought was very stupid and some thought was very brave," he said.
Also read: Abel Mutua's message to wife
Currently, he is working on a number of productions and has made a name for himself as one of the most creative minds in the business.