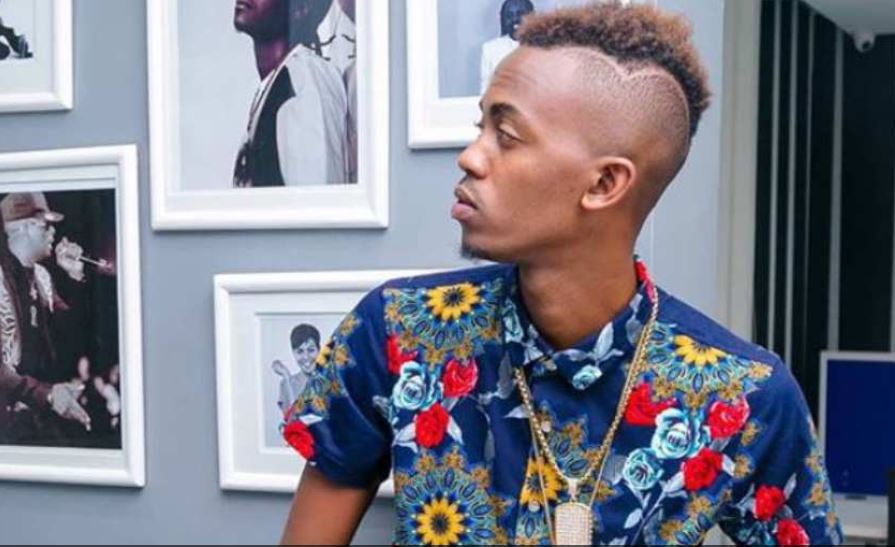 Singer Weezdom has been on the receiving end following a recent comment he posted on social media. According to the comment, Weezdom claimed that gospel artistes could not commend one of their own for doing a great job.
His sentiments further insinuated that local gospel artists did not show Bahati support after the release of his new song. It all started when Bahati shared a screenshot in which Tanzanian star Rayvanny congratulated him on his new song Naanza Tena. Weezdom replied saying the Bongo singer was first to congratulate him but Kenyan gospel artistes would not dare do the same.
"Yaani rayvanny akiwa Daresalaam anaku congratulate lakini wasanii wa gospel wakiwa huku mitaa mitaa wanashindwa kukuambia imeweza. (Rayvanny is congratulating you all the way from Dar es salaam but local gospel who are here cannot tell you the song is good)," Read Weezdom's comment.
This did not settle well with several netizens who felt that Weezdom, who also doubles up as Singer Bahati's music manager, was out of line and was only creating conflict between artistes where there's none.
"Brother stop trying to cause fights, it's time we mature up. Work hard and stop this cr**, kindly," DJ Mo responded.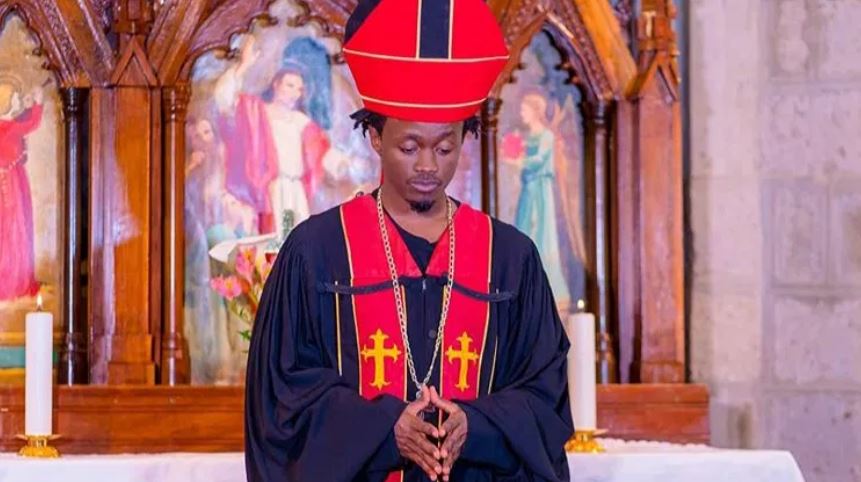 ALSO READ: I'm no longer doing gospel music- Weezdom announces
This comes barely five months after the Eastlands Most Beloved (EMB) Records signee revealed that he had put his gospel music ambitions on hold for a while.
Taking to his Instagram to make the announcement, the Amenitoa Far crooner explained that the industry is toxic and that he has exited the gospel scene in search of peace. In his post, he mentioned that there is a lot of hidden hatred among gospel artistes in Kenya and he was already tired of it all.
"Been getting so many DMs watu wakiniuliza why I've edited my bio…soon I'll be explaining why but for now, chenye najua tu ni kwamba I'm no longer doing gospel music nimechoka na vita na chuki za gospel industry ya Kenya. God will give me another occupation mahali nitakuwa na peace," wrote Weezdom.
ALSO READ: Bahati's wife, Diana, recalls how Weezdom turned against her
Before taking a break from the gospel scene, Weezdom was accused by Gospel singer Kasolo of insulting him. According to Kasolo, Weezdom called him a Streat Urchin, who is just a regional singer, and he (Kasolo) should stick to his lane.
"Weezdom called me a fool, a street child, and a village boy, and that he does not depend on anyone. But he doesn't know I am a brand, and I can only bless him," he said.
"He called me a regional singer and that I should respect Nairobi singers. Let him know that I am a well-known singer and I have done songs with great musicians like Rose Muhando, who is even bigger than Bahati. Calling me a street child is so low for him."
Weezdom had previously accused Bahati of not releasing his songs as often as he hoped when he was signed under Bahati's EMB records. The two later ironed out their differences, and Weezdom apologized to Bahati.
"It is a very personal decision. He was the one who put me in the limelight since the first day. I have been attacking him since I left his label, but I thought it wasn't the right thing to do," he said.