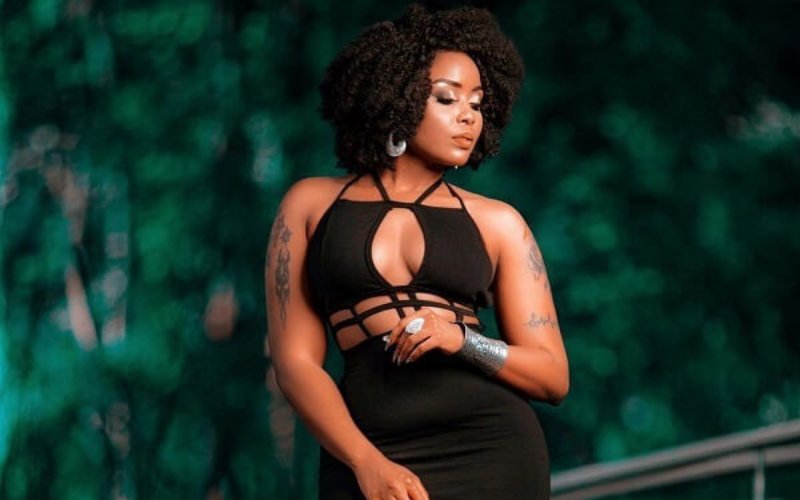 After announcing to the world that she had contracted Covid-19, yesterday August 17, radio host and celebrated singer Kush Tracey now tells Standard Entertainment & Lifestyle that she has a whole new perspective on the virus. "I really used to get scared about Covid-19 and honestly thought contracting it is a death sentence. However, since Friday when my results came in and confirmed that I am positive, I have been living healthy and taking the right health precautions as I recover from home," she told Standard Entertainment & Lifestyle.
"I suppose it is how the symptoms started to show up and I started getting treatment for any that showed up. I guess that is why this never got worse and that is why am telling my fans that Corona is not a death sentence and that people should stop stigmatization," she went on.
Breaking the news after getting tested last week on Tuesday, Kush noted that we are all susceptible to Covid as the virus is here with us. She urged caution saying the virus is so real "for those who think it's a joke".
Also read: What you need to know about coronavirus at the moment
"So far so good as I keep a good health routine isolated at home. I have taken all the advice that has been given to me including having a balanced healthy diet, taking lots of water and fruits as well as exercising. I thank God and I am trusting that all will end well. Even though I can't say which day – of the virus I am in – all I can say is that I was tested last week Tuesday before getting the results on Friday and since then, I have been dealing with every little symptom as it rises," she said.
"Anyone who has been in contact with me has been informed and I have been able to talk to some as well. May God see them through. What I am urging everyone is to take the necessary caution as you might be asymptomatic like I was at first yet you have the virus. Besides, having it is not a death sentence," she concluded.