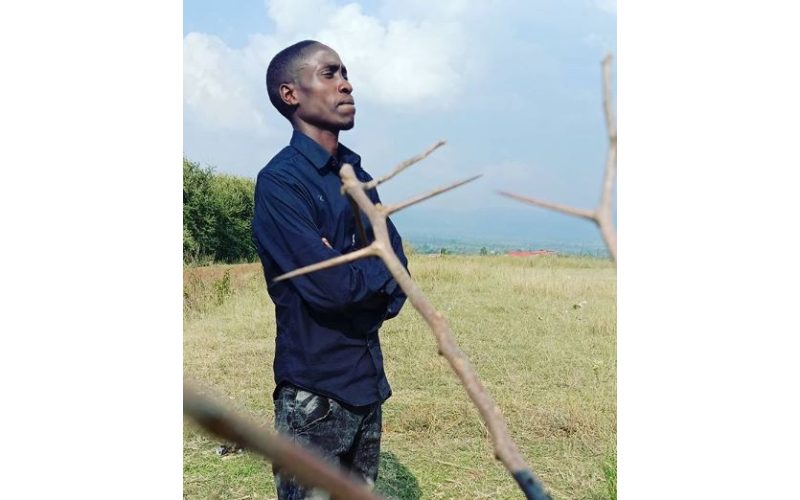 Churchill Show comedian Njoro has revealed that he will be away for one to three months as he recovers from depression. Through a post on Instagram, Njoro said the journey has not been easy but he is taking it a day at a time.
He stated that he is not in the right frame of mind at the moment but was confident of overcoming this hurdle. Njoro said he will be offline for some time but will give his fans timely updates on his progress.
"It's about time .....In weeks which turned into months, I have been fighting or rather kung'ang'ana na depression. It's real guys, it kills you inside & without you knowing you loose yourself, the people you love, friends and so many other things. It makes you become very useless & life lucks meaning. I am there but I thank God He's taking me out of it. @mwalimuchurchill, I want to thank you for the greatest opportunity that you gave me & to everyone that believed in me, I'm so grateful.
Guys, I will be away for sometime, for treatment (1-3mnths) coz my "engine"( brain) is not okay. No matter how good a car is, without an engine hakuna gari. I believe I'm gonna beat this & you'll see me very very soon after I'm done with the treatment .
For now, I'll take any prayer you'll send my way and financial support to .0746 426336It will go a long way! I have faith that this mountain shall move out of my way by God's Grace and your support.
I will be offline but I will be coming on Instagram live every Saturday 8pm to update you on how am doing with the treatment.
Once again I thank you so much and God bless you @zainabuzeddy Asante Sana," he wrote.
A few weeks back, Njoro revealed shocking details of his struggle with depression. Speaking to his fellow comedian Zainabu Zeddy, Njoro disclosed that he had attempted suicide thrice. "The first time I licked rat poison, I was licking glucose as well. The second time I bought cow medicine, I had been told it works immediately so I took it. I also tried to cut my wrist but all attempts failed" he opened up. 
In the candid conversation, the 27-year-old said that October to December 2019 was the darkest period of his life. "In October, November and December I was really in a bad place. If you check my Instagram account, you will notice that I was not posting anything during that time. There was this time I called you, I wanted to end my life at View Point. I wanted to go and jump in my car (sic)," he told Zeddy.
Also read: Njoro grateful to those who raised funds for him
Njoro pointed out that a man came from nowhere and disrupted his plans to jump but he was still determined to return and take his life.