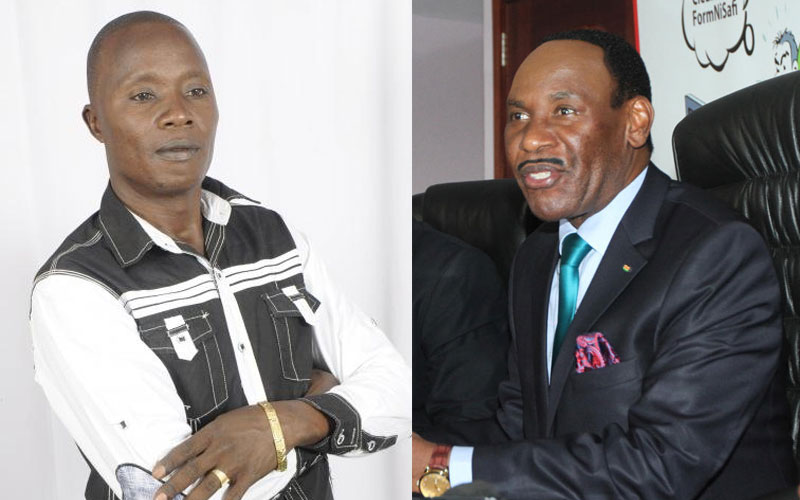 Dr Ezekiel Mutua's attention was caught by one Otieno Aloka, a Ohangla musician, over his use of vulgar language in a recent live performance on Facebook. After viewing and receiving complaints about the new song that seemed to degrade women in the society, Mutua ordered the arrest of the artiste.  Many people got disappointed by his not so charming use of vulgar words during his live performance.
READ ALSO: KFCB boss Ezekiel Mutua reacts to 'Nikikupea Utawezana', issues warning
In response, the Kenya Film and Classification Board (KFCB) CEO has promised to take legal action in collaboration with the DCI, against the Ohangla musician.  Dr Mutua released an official statement about Otieno Aloka's Facebook live performance reading:  "The board is inundated with complaints about an obscene Ohangla video that's promoting paedophilia and the degradation of women. We have alerted the DCI to arrest the singer and the producer. Thank you, Hon. Rosa Buyu for bringing this to our attention. We are working with Google to have the video brought down and will ensure that the artist faces the full force of the law for violating the provisions of the Films and Stage Plays Act Cap 222 in respect to content creation regulations.
READ ALSO: This is the posh house Mutua is building in the village
"The producer had not obtained a filming license either has the video been approved by the Board for public exhibition/consumption and age appropriateness. We shall deal with this kind of content creation violations and ensure that art is not used to destroy our culture and morality and that children are not prematurely exposed to adult content. I urge those in possession of the video not to glorify or give it prominence and credence by sharing. I also urge our artistes to desist from using new technologies to break the law by producing and posting content that has not been approved by the Board for public consumption".