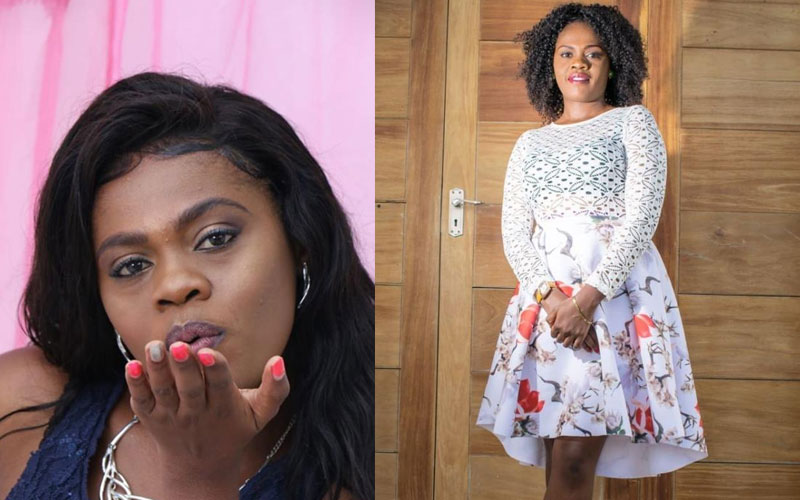 Gospel musician Betty Bayo has given ten qualities would-be suitors must first meet. According to the mother of three, the move was informed by flocks of men thronging her inbox to woo her. Bayo said that by listing the qualities she's looking for in a man, she's looking to weed out those who don't meet her set criteria.  
According to the singer, aside from being born again and God-fearing, these are the traits she's looking for in a man:
1. Divorcee/single father (bird of the same feathers).
2. High self-esteem staki mtu haja overcome past yet I have. Mimi nisha overcome, no crybabies.
3. Not mama's boy, no.
4. Be a tither in his church, no heavenly thief.
READ ALSO: I did not copy Vera Sidika: Gospel artiste Betty Bayo
5. Know English, we can't both talk broken English, my fans must see the difference.
6. Love my kids.
7. Vaccinated to cyberbullying kama hana, I will give him a dose; huku tuna survive by fire by force.
8. No shouting or violence, I love peace.
9. Not too serious, I don't want a boring life.
10 (Bank) statement and original ID.
Learning from past mistakes
On numerous occasions in the past, the singer has expressed regrets over the mistakes she made in her relationship with Victor Kanyari.
READ ALSO: Betty Bayo regrets moving in with a man she 'barely knew'
"The mistake I made was to get into a marriage without really knowing my partner. I didn't take my time to research on the background.I didn't consider things like character, personality. We differed in a lot of things. Every topic was an argument," she said.
"In my past relationship, I made a mistake from day one, followed by more than 1,000 more mistakes. Though I was still a Christian and still saved, I moved in with a man three weeks after we met with no wedding or anything legal ata affidavit hakuna," she wrote in a separate post, referring to the move as a 'maize wedding'.
Betty and Kanyari's relationship crumbled four years ago after he was exposed for performing dubious miracles using potassium permanganate. The 'miracle' involved washing his congregants' feet with 'blood' which oozed from their feet when touched by Kanyari. It, however, turned out that the 'blood' was as a result of the reaction of potassium permanganate with water.