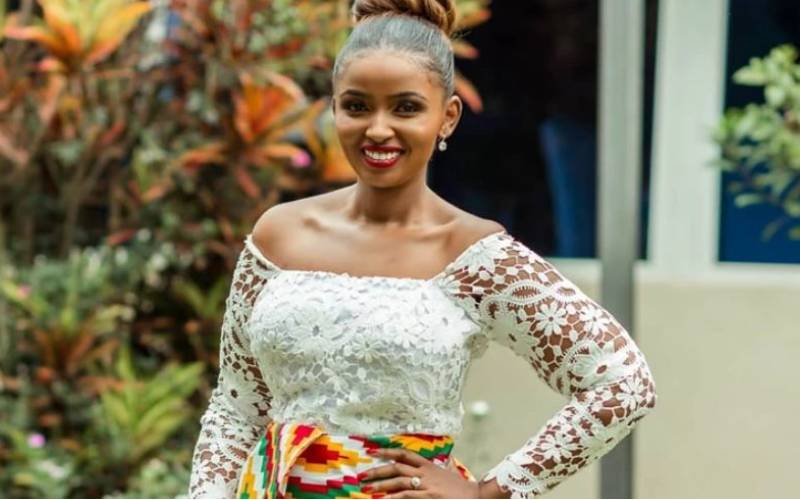 Barely a week after the rumoured break up with her husband Ben Pol, Anerlisa Muigai has turned her attention to a new investment. The Keroche Breweries heiress recently said she would be starting her own clothing line that will focus on making women feel confident in their own skin. Her fans were quick to encourage her in her new venture but she was asked to ensure prices are pocket-friendly.
Recently, Anerlisa unfollowed Ben Pol on Instagram before deleting his photos. Ben Pol went ahead to delete her photos too. The Moyo Mashine crooner recently took to Instagram to explain that he will be going offline for some time and asked that no one contact him. He explained that he would be taking time off to take care of himself and get some much-needed cleansing.
"I think it's time to take care of myself and put myself first! If you are trying to reach me at this time, I'm sorry, I will contact you. I needed some cleansing to do (prayers emoji and love heart). God bless," posted Ben Pol. Despite numerous questions being thrown at them by their loyal fans, Anerlisa and Ben Pol have continued to remain mum on their relationship status.
Also read: Ben Pol takes time off social media
The couple tied the knot sometime in June at an invites-only wedding ceremony. It is not clear where and when the low-key wedding ceremony took place with Anerlisa and Ben Pol remaining tight-lipped over the affair. However, despite their efforts to hide the wedding from the public, netizens got wind of it after their cake vender posted a picture of the massive wedding cake on social media with hashtags of their names and their big day.
Anerlisa created even more suspicion after she posted a picture of herself sitting on a throne with the caption, "A queen can now sit on her throne comfortable."