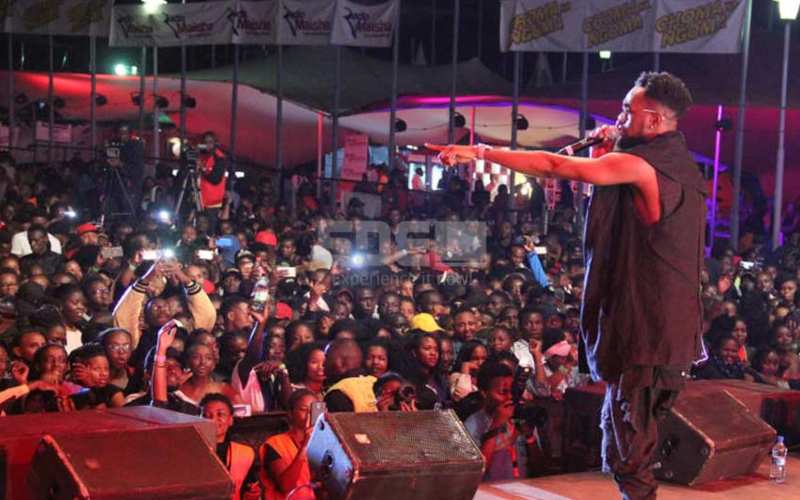 Movie sets are empty, and theatres are closed. Blockbuster releases from every major studio have been pushed back, some by more than a year. Broadway's curtains did not rise all summer. And television production has ground to a halt. Without a doubt, Covid-19 has changed the entertainment industry for the short term. But what about the long term? Will we see a recovery and reversion to a new normal? 
Movies like 'Black Widow' and 'Wonder Woman 1984' have been pushed to later in the year, while other films set for wide release, including 'Trolls: World Tour' and Tom Hanks' 'Greyhound' are bypassing the theatre and moving straight to video-on-demand. 
And while lockdown may have provided us with the chance to catch up on some old movies, there are only so many you can watch before you crave something new. The global film and television industry is projected to lose an eye-popping $160 billion (Sh17.3 trillion) of growth over the next five years, with the biggest impact being felt in 2020 and throughout 2021. 
It is a devastating figure for an industry that has seen record box office sales, streaming subscriptions and content options, and it is anybody's guess if the industry has the tools to fully recover. Film and television projects have large casts and crews. That makes social distancing rules difficult to follow. How can you stay six feet apart when you have 200 cast and crew in a confined space?
Live events, like those in the music industry, may even be more challenging to 'social distance' the audience. The cost to produce does not support reopening, with one-third of the patrons to create the distancing. That's something the industry is grappling with, but I guess the real question that everyone is asking in entertainment is: When will "after" the crisis begin?