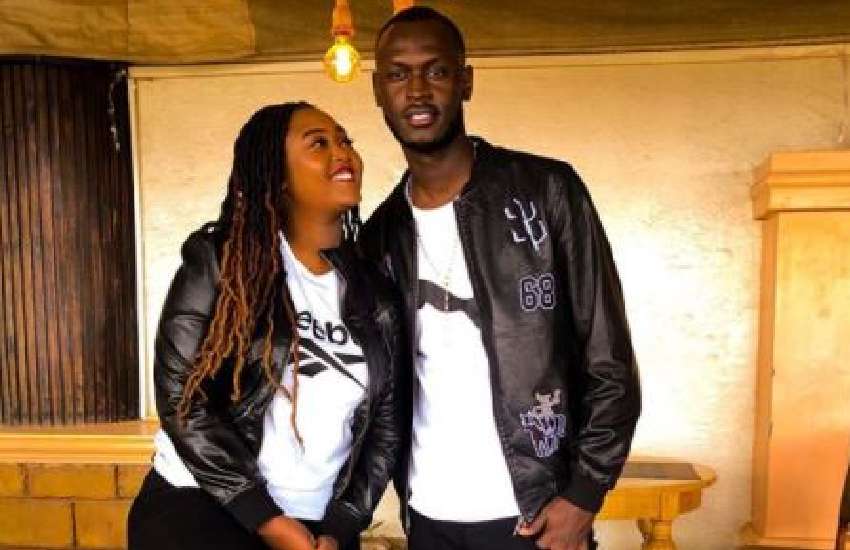 King Kaka's love affair with his baby mama Nana Owiti seems to be getting stronger each day as the couple treats their fans with photos of their moments together.  The latest is a post that King Kaka made, praising Nana with sweet words. "Vile mimi uangalia avocado sokoni. With my rib @nanaowiti with eyes on the prize," he posted on his Instagram page, the two looking so hip-to-hip.
Read Also: King Kaka celebrates rapper Femi One
During the rapper's birthday celebration not so long ago, Nana went revealed to the world how they met. "I was wearing a short black dress and black sandals. Toes manicured and lip balm on my lips. Hair tied back. Then you threw your 'I love your toes' comment. I remember thinking. Jesus! What a fetish. Freak. I like this one'. All through, you have demonstrated what growth is, orchestrated what love is and redefined what family and family virtues are. All these years passed, children sired and you still look at me the way you did that first day. Who is an ideal partner? Oh! I know," Nana wrote.
To which King Kaka responded sweetly; "I still love your toes." The beauty recently landed a TV job at Switch TV where she co-hosts the ChatSpot with singer Kush Tracey and ex Life & Style presenter Mary Mwikali. During one of the episode, Nana disclosed why she does not follow her husband on Instagram.
Read Also: How I escaped after being kidnapped by my ex - King Kaka's wife
"When we started the relationship, on Facebook, we were friends for a couple of days, and then we would always be like hako kanakucommentia ni kanani hako. We were like 'you know what by the way si ufollowiana ya? By the way, ujue na kuunfriend leo so I told him that and he said sawa basi'," Nana revealed. "And it has been like that… I have never followed King. He has never followed me. We don't follow each other on Instagram… It's not even a conversation at home."