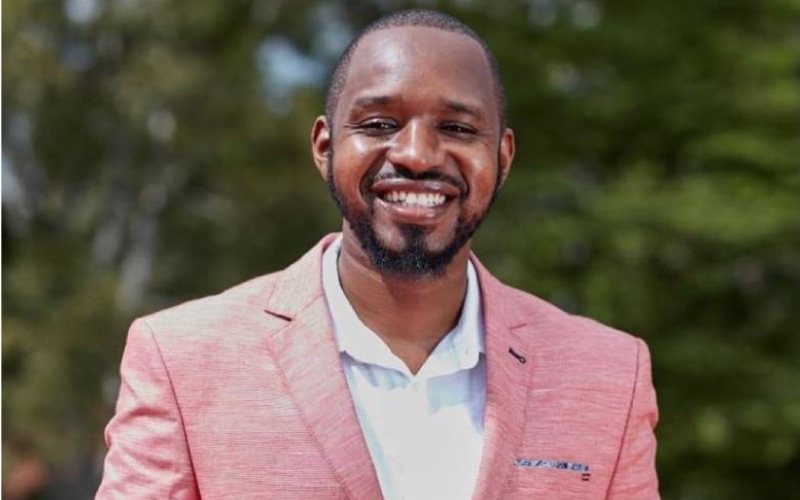 Human rights activist Boniface Mwangi on Wednesday announced that he will take a break from social media. Through a tweet, he stated that he would do so starting next week and asked those who had sent queries to resend. "I am taking a long break from social media from next week. If you have sent something that you want me to highlight and l haven't, it's likely buried in the hundreds of unread messages.
"If you can resend, please do, include you twitter handle. I shall get trusted friends, we go through my inbox and share everything on Thursday and Friday on my twitter handle," he tweeted.
Mwangi has been active on social media, constantly highlighting evils in society and championing for the rights of the oppressed. Earlier this week he opined on taking children to boarding schools at an early age, saying his children will never set foot in a boarding school.
His tweet generated a heated debate online as netizens gave input on the importance of boarding schools. "I suffered so you must suffer" is stupid reasoning! My wife went to boarding school at 8 years old. She was a miserable little boarder. Njeri boarded in primary, high school and university. We promised our children that they'll NEVER go to boarding school. That pain ended with us!" he wrote
Adding: "The responses in this thread are enough proof why boarding schools are evil…Children, ideally, should grow up with their parent (s). Let your child choose to board when they join University!"
This stirred up a conversation online and below we have sampled some of the responses:
Cess Nyangi: I went to boarding school in class 5 and I can say it wasn't that bad but honestly for the lower classes I felt bad for them they couldn't keep track of their stuff and it got really cold in the morning. It actually shaped my life and toughened me.
Betty: For a majority of students upcountry, boarding is heaven. I wouldn't take my daughter to boarding because I have the privilege to better life at home. Teaching in boarding is hell on Earth- always responsible for hundreds of students till you forget your own.
George the poet: Mimi class 4 nikuwa nalia kama ambulance
Dre: Went through boarding school from age 11 too. I was bullied, managing everything including hygiene on my own was tough but all that made me strong.