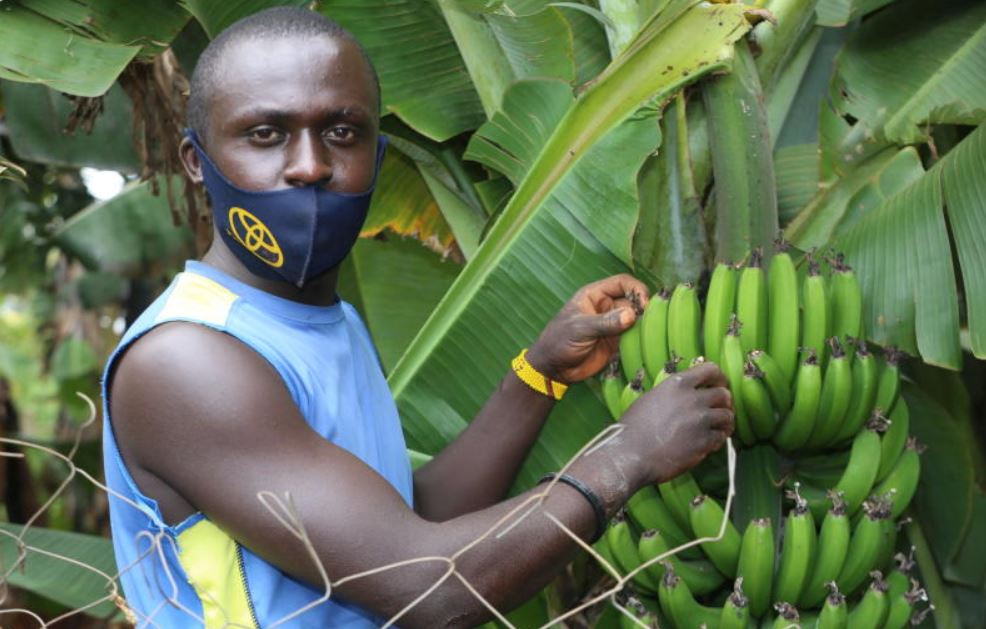 Gregory Kipchirchir may pass unnoticed in his home village, Mosombor in the outskirts of Kitale town. But yesterday, as the world marked the International Youth Day, Kipchirchir was on the global spotlight. He was among four youths recognised globally for making a difference in their communities amidst the ongoing Covid-19 pandemic.
Kipchirchir, a third year Egerton University agribusiness management student was feted for helping his parents meticulously plan the family's half an acre to establish thriving maize, vegetable, banana, dairy and chicken farm. The farm now produces food stuff adequate for the family of five, and generates income.
ALSO READ: You may have recovered from Covid-19 but you are not aware
For this, Kipchirchir, 21, and three other youths from Canada, Czech Republic and Indonesia, were ushered into the British Royal Family's Instagram page, which has more than 8.3 million followers. Kipchirchir first won The President's Award-Kenya for his story on how to change the rural livelihood during the pandemic. He emerged the best and was picked to represent Kenya and Africa in interactive sessions with the Royal family.
"Though the pandemic has kept me and other youths out of school, I am using the extra time to bring change in the community through farming. I grow a wide range of vegetables that provide food to my family and the neighbourhood," he said. Kipchirchir's little farm has inspired increased farming in his village, and more hitherto idle youth are flocking his home for lessons. "On a daily basis I host a dozen youth for lessons on farming various crops and follow them up to advise further. I am happy they are steadily becoming agents of change," he said.
ALSO READ: Quaranteens: 10 Kenyan celebrities expecting babies during COVID-19
Secretary General of The Duke of Edinburgh's International Award Foundation John May, said: "Whilst Covid-19 has brought exceptional challenge and change to every corner of the globe, we have been so inspired by the ways in which young people have responded." The President's Award-Kenya Chief Executive Officer Nellie Munala, said: "Covid-19 pandemic has brought to the fore the significant role that young people play in finding solutions to challenges in their communities and beyond."