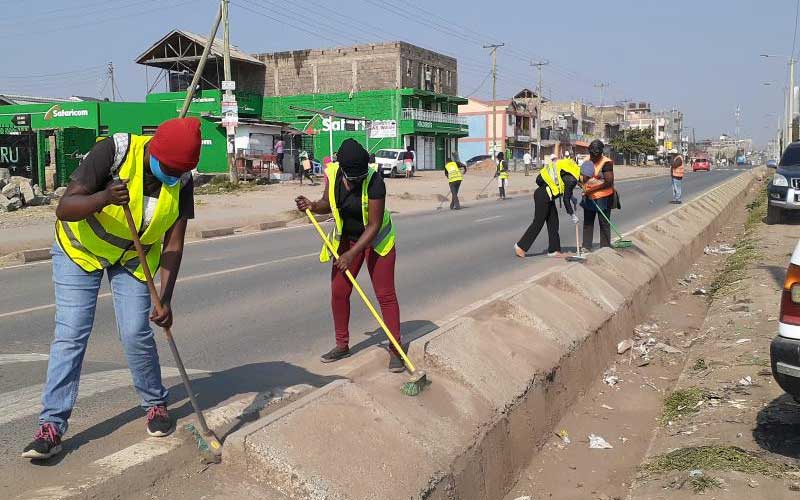 Kazi Mtaani workers who are yet to receive their payments have been asked to contact County Implementation Committees (CICs) to resubmit their details for verification. Housing and Urban Development Principal Secretary Charles Hinga said the youth should contact the CICs through channels of communication set out in the programme.
"The CICs will capture their details, including name, identification number and phone number, which will be verified against returns from the paying agency," said Hinga, adding that legitimate claims would thereafter be processed for immediate payment.
READ ALSO: Employment opportunities for youths in the matatu industry
Hinga said payments for workers under the Kazi Mtaani programme are made via mobile money platforms, and it had been noted that some details may have been captured wrongly, resulting in various payments not going through. He said the National Steering Committee of the Kazi Mtaani programme, which brings together the State Department of Housing and Urban Development, the State Department of Interior and Coordination of National Government, as well as other participating government agencies, is aware that a few of the beneficiaries of the initiative across the country have not received their payments.
Hinga was responding to protests from a section of Kazi Mtaani youth over delayed salaries. The programme is geared towards integrating jobless Kenyans in urban hygiene and sanitation works across 23 informal settlements.