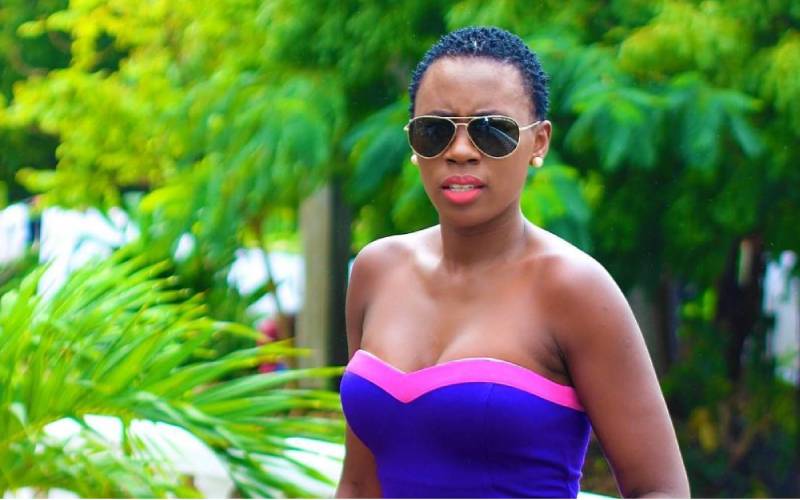 Flamboyant singer Esther Akoth, aka Akothee, has revealed that she hopes to settle down before the end of 2020. Taking to social media, the self-proclaimed president of single mothers added that she will not hide her relationship.
The mother of five went on to add that she is tired of men who date and marry secretly adding that she is looking for a man who will be proud to hold her hand in public. She insisted that she would come out and make public any man she is in a relationship with even if the man wants to keep it private. According to her, fellow women should not entertain any relationship in which a man hides them, terming such men thieves.
"My prayer 2020. I wish to have someone hold my hands, both in public and private. Hii mambo ya kufichwa fichwa kama ARVs sitaki. I will come out in public and introduce you, if you don't want to introduce me," she wrote in part.
Adding: "If a man isn't proud of you in public, then let him not ask for your goodies in private, we don't want thieves they will steal your things, your heart, your freedom and your peace I am just here waiting for my Mr. wrong, and I will drag that idiot to the right."
This comes barely a week after Akothee unfollowed Zari Hassan. The two were close friends and even when Zari came to Kenya for a women empowerment talk, they were seen together. In a post that insinuated a justification of their actions, Akothee said she was tired of pretending that the two are still buddies. She added that it shouldn't surprise anyone when she unfollows any of her colleagues in the music industry.
"It doesn't have to be breaking news when I decide to unfollow some of my colleagues in the industry of social media. It's a way of getting fresh air," she said. "Some of them I would defend with my uterus when they are attacked, but they will not come to my rescue when it's my turn, they will coil their tail and come back when the storm is calm, but I understand, maybe they fear bloggers or they have underlying issues."
Early this week, the Abebo singer admitted that she misses having an older sister who would shower her with affection. Her sentiments come at a time when her fans have been caught at a crossroads as to whether she is beefing with her younger sister Cebbie.
She trashed the concept of sibling rivalry, terming it as a cover-up for jealousy.
"Treat them (big sisters) the same way you would treat your own mother, there is nothing like sibling rivalry, it's a cover-up for jealousy, never try to compete with someone who is older than you," said Akothee. In her lengthy post on Instagram, Akothee appeared to be lecturing Cebbie for being ungrateful for all the good things she did for her as the big sister. She challenged her to return the favour, now that she (Cebbie) can stand on her own feet.