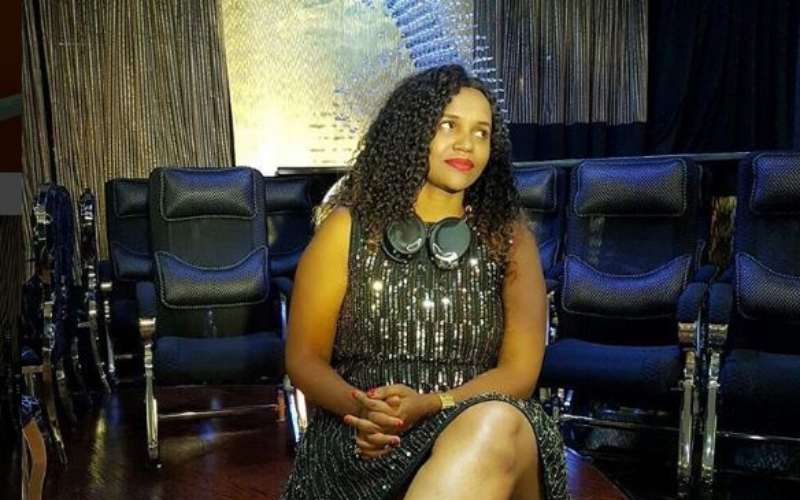 DJ Pierra Makena has opened up on struggling with her weight. The mother of one said that during her pregnancy she was sp stressed out that she ended up shedding a couple of kgs. She further revealed that she dropped to as low as 49kgs when she was three months pregnant. Her doctor even cautioned her on the risk her rapid weight loss posed to her unborn baby.
"I finally gave birth but three months later, I still couldn't gain any weight and this was a problem as I still needed milk to breastfeed my daughter," she narrated.
As a result, Pierra embarked on a journey to regain some weight for the sake of her daughter. "Suddenly everything just changed. I was extremely happy as my daughter, Ricca Pokot, was now feeding well. However, I used to feel uncomfortable in my own skin, I did not think I was beautiful anymore and I just couldn't handle the trolls," she revealed.
Her weight loss journey started at the tail-end of 2017 and she hasn't looked back since. In the interview, she pegged the secret behind her new look and state of mind to several key things; patience, perseverance, portioning food and a stable support structure.
Speaking about her wins in the weight loss journey about two months ago, the entertainer explained that she had managed to lose 27kgs bringing her body weight to 67kgs from 94kgs. "Slow and steady! My weight loss journey. Still on the drop from 94kgs we are now playing at 67kgs. We will get there," she wrote.
As soon as she shared the first photo of what she had been up to, most of her friends, fans and colleagues sought tips on how to achieve the same in such a short duration.
Recently she also opened up on fears of being a single parent. Taking to social media to celebrate the fourth birthday of her daughter, Piera stated that she thought raising a child without a father would be a disastrous undertaking. She went on to add that she has become a 'prouder' parent for she has achieved more than she thought she would.
"I'm so proud of my years as a single parent than I have ever been in my life. I thought raising my child without the father will be disastrous only to realise we just panic and think we can't do without a man's help...yet we are capable and strong," she wrote in part.
Makena added that thanks to parenthood, she has become more independent and went on to advise women against forcing a man into a child's life.