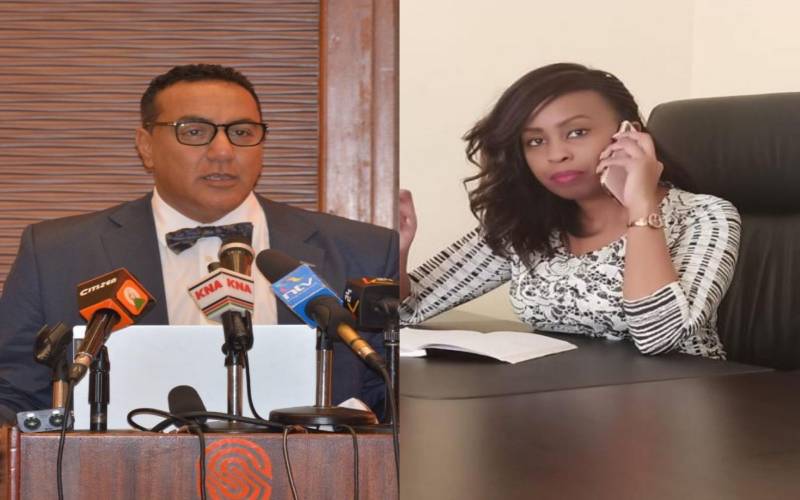 Tourism CS Najib Balala on Saturday revoked the appointment of Pauline Njoroge as a board member of the Tourism Regulatory Authority over a post she put on Facebook. Through a statement to newsrooms, Balala said the Ministry does not want to be associated with such people.
Kenyans online reacted to Njoroge's appointment by sharing screenshots of a post in which she questioned the importance of the Nairobi National Park.
"By the way, how much revenue does the Nairobi National Park bring to this country? Isn't there much more that can be done with it that will add more value? The only selling point of that park is that it is the only National Park in a capital city…beyond that glamorous title what else does it offer?
"The orphanage and the nature walk make economic sense…But the park?! It does not make sense that in a congested city like Nairobi we can afford to have acres and acres of land in the name of a park whe city is literally bursting at the seams with people…We even have to hold discussions on re-routing the SGR so as to save a park that is economically redundant!" read her post.
Balala reiterated that the tourism sector does not want to be associated with such sentiments saying:
"I am revoking Pauline Njoroge's appointment as a board member of Tourism Regulatory Authority because we have just seen what she had tweeted in the past that Nairobi National Park was useless.
"The integrity of Nairobi National Park is very important and the government is committed to save it and any other protected area which is the habitat for our national heritage; wildlife," said the CS.
Balala added that he did not know of Njoroge's sentiments and thanked netizens for their 'background check.' Njoroge will now be replaced by KTN's Najma Ismail.