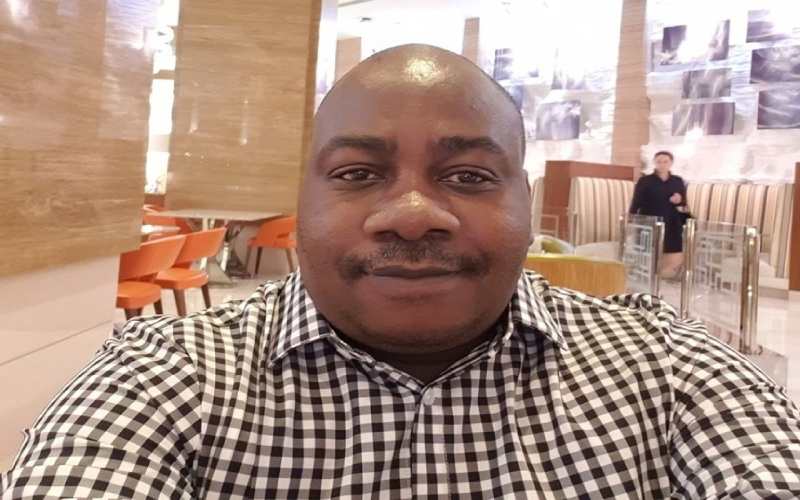 Philanthropic music and showbiz promoter Sadat Muhindi is now warning Kenyans who are still thinking that Covid-19 is a myth. He is doing this on his road to recovery after he contracted the virus three weeks ago after which he was advised to take homecare medical procedures which he says have worked for him.
Speaking to Standard Entertainment&Lifestyle, Sadat, the Maliza Umaskini CEO, behind some big music names in the industry, said Corona is real and all should take the government health measures by the government and stay safe.
"I am one of the people who have been trying so hard to keep the health guidelines. I have lived a near isolated lifestyle and for real, I hardly go to public place. When I found out that I had turned positive I asked myself real many questions as to how this virus is spreading. That is how I came to the realization that anyone can get it. This virus is everywhere and we Kenyans must live extra careful else it will wipe us up," he said during the exclusive interview.
See also: Lemons are not a cure for Coronavirus
Taking to his Instagram page, Sadat said; "You better take precautions and guidelines given by the government. I want to thank you for your prayers. I am fighting on well. I lost smell but it's coming back now. The cold is gone. I don't have any breathing problems but my throat was affected".
"My immune has really helped but still someone feels like you are going. I think it's because of what we have seen recently. The stigma is real. Just don't ignore as this (Corona) is a life and death situation. I still need your prayers as I still have four more days to go," he went on in the moving post.
Sadat is just one of the prominent people in the entertainment and lifestyle sector who have tasted positive in the recent past with some already having been pronounced dead. Robert Burale, a popular motivational speaker, actor and preacher, was recently hospitalised for days after catching the virus while actor Charles Bukeko aka Papa Shirandula died of the virus about three weeks ago.
See also: Jeff Koinange recovers from Covid-19