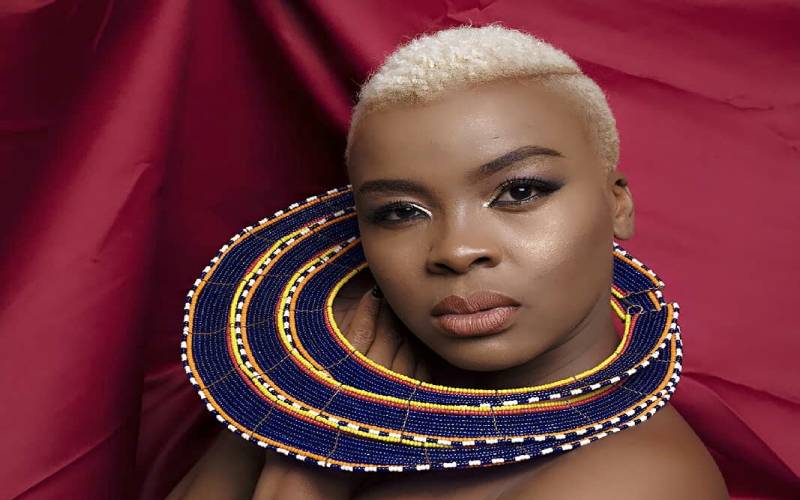 Self-proclaimed Wasafi Classic Baby (WCB) First Lady Mwanajuma Abdul Juma better known as Queen Darleen has for the first time spoken about her relationship with her co-wife months after her wedding last year in December with businessman Isihaka Mtoro.
The singer now says that she and the first wife identified as Sabra, have never spoken nor seen each other face to face. The first wife has however blocked Queen Darleen on social media. "I have never spoken to her and I have never seen her and I see her only on social media just like other people," Queen Darleen said.
According to her, Sabra followed her but later unfollowed and blocked Queen Darleen. "She has blocked me. She first followed and then unfollowed and later blocked me," added Darleen. She went to state that she believes she is the only wife of her husband since the two have never officially spoke about any other woman in Mtoro's life. "I always say that my husband is mine alone because we have never spoken about the other wife," she added.
She further refuted claims that she does not allow her hubby to interact with his first family.
''You see a lot of him and me together because he allowed me to post online, maybe you do not see him with his other family because they are private people who prefer having their lives under wraps,'' she said. This comes barely a month after the expectant singer denied claims that she and the said co-wife, Sabra, were not seeing eye to eye. She discredited the allegations stating that she has never been in a confrontation with Sabra.
"Siwezi hata siku moja kumpiga vijembe yule dada, ninamheshimu mno. Kwanza amenikosea nini? Mimi nimemkuta na ni mke mkubwa, lazima nimpe heshima yake," she said.
Darleen explained that as tradition, she is expected to respect Sabra as Isihaka's first wife adding that since her arrival as a second wife, she has in no way fallen out with her.
Darleen, who is heavy with her second child further described her first baby daddy as a deadbeat. The baby daddy in question is believed to be a popular employee of a Tanzanian radio station.
"When our son was three years old, we went our separate ways, he doesn't know what our son eats or wears. I am the father and mother to our son. I am the only one that has educated my son, if I even see him, I will not greet him I don't hate him but he doesn't care about his blood, He promised to take care of our son and he never did. I was hurt." Queen Darleen opened up partly.
In 2019, Queen Darleen got everyone talking after posting a photo of herself showing off a baby bump. Many questions were thrown her way but she vehemently denied she was pregnant.