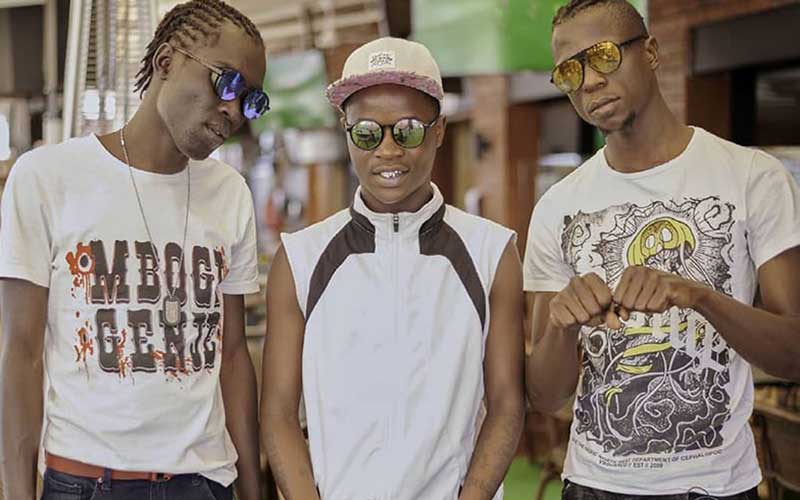 Gengetone, otherwise known as odi pop, has been in existence for a long time now and has always had unique rhyme schemes constructed on an African rhythm base. The songs have since then brought only good vibes and African dance rhythm to many Kenyans especially among the youth. With time many other young artistes started making more music under the particular genre and eventually it got a name in the industry among other great genres.
In this new generation, however, the artistes in this genre have come up with a totally non-traditional approach to the music genre that has left a permanent mark. The genre being spearheaded by Kenyan youth, most of whom are pursuing their careers as music groups opposed to solo careers, is expected to have lyrics which bring to light what most young people fancy.
READ ALSO: The untold story of Ethic, the founding fathers of Gengetone
Odi pop is traced back to early 2000 Kenyan gospel music which was faintly related to the church. Young gospel artistes came up with a way to attract young people to the church and get them to love and vibe with the music so they added a bit of dance rhythm and vibe to gospel music which was successful. Although, the music back then was heavily driven by "message" and "meaning" which resulted in demand for feel good music. Gospel superstars like Rufftone and Daddy Owen are considered pioneers in the feel good Christian pop music that broke away from the traditional worship style to music that had more rhythm and was more relatable to the youth.
Gengetone in the recent years to date, (2020), has taken the Kenyan music industry by storm and these new age artistes are just on another level. However, could this new generation be taking it too far with the art of Gengetone? The primary language in g
Gengetone songs is sheng'. It was only a matter of time until the informal language took stage in the nation and coiled up in the name of good music. Many people complained of the rabble-rousing and raunchy lyrics that were marinated and supposedly camouflaged by sheng' and slang words but in actuality were explicit. However, even with the restrictions and stringent rules imposed on some of the Gengetone songs, existing Gengetone artistes are influencing upcoming ones, and hence many young artistes are embracing this new singing vibe and way.
We already know of Ethic, a Gengetone group from Umoja, made of Swat, Rekles, Seska and Zilla. They are considered the fathers of the new age Gengetone, having made their big break with their most loved song 'Lamba Lolo' which made its debut in May 2018. Other groups are Sailors, Boondocks gang, Zzero Sufuri, Ochungulo family and Gwaash to mention just but a few.
READ ALSO: Sheng republic- the latest sheng in town
A new Gengetone group has just taken things to the next level. Mbogi Genje. This group is from Umoja in Eastlands, which is known as the birthplace of sheng'. The evolution of sheng' over the years has seen it slowly turn into an ever-changing lingua franca which makes even those who thought they had a mastery of it appear clueless. In a recent interview with Velly N on YouTube, on 3rd June 2020, Mbogi Genje talked about the gangster misconceptions and how they are misunderstood for the kind of music they make. They talked of how they are inspired by the old school gangster artistes, Vybz Kartel, Mavado, Tommy Lee and how they have influenced them in making the kind of music they make. Also most of their fans asked if they are planning to make a translation hit or English version of their songs, especially 'Kidungi' and 'Zimepanda' which most people find hard to understand. As we speak, Mbogi Genje is enjoying 1.1M views on YouTube in their song 'Kidungi' and 362,000 views in their latest hit with VDJ Jones, Wakali Wao(Iano Ranking) Bussa J, Team Psycho and Calif; 'Zimepanda' premiered on June 10 2020.